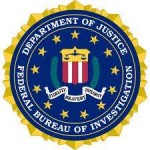 A Garden Grove man, Sinh Vinh Ngo Nguyen, was charged Friday with trying to support Al Qaeda and making false statements on his passport, according to the U.S. Attorney's office in Los Angeles, as reported by the Los Angeles Times.
Twenty-four-year-old Sinh Vinh Ngo Nguyen of Garden Grove, also known as Hasan Abu Omar Ghannoum, was stopped at a bus station in Santa Ana, Calif. at 7:30 a.m. by members of the Los Angeles Joint Terrorism Task Force and arrested on suspicion of providing material support to al Qaeda, according to NBC.
Nguyen, also known as "Hasan Abu Omar Ghannoum", was about to board a bus for Mexico at the time of his arrest, Laura Eimiller of the FBI said, according to CBS.
He faces a two-count indictment, handed down Friday morning by a Los Angeles jury, that says Nguyen also made false statements on a passport application, and that he did so to "facilitate an act of international terrorism," according to SCPR.
The FBI statement says investigators do not believe Nguyen was traveling with others, and the agency is not aware of a continuing threat to the public, according to the Sacramento Bee.
Nguyen's mother Hieu Nguyen told reporters at the courthouse that she doesn't know anything about the case and was surprised by the allegations. She and Nguyen's brother said he converted to Islam in the past year, according to The Republic.
Nguyen was scheduled to appear later in the day in federal court in Santa Ana. His lawyer, Amy Karlin, declined to comment, according to NPR.