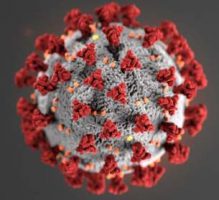 Santa Ana, Calif. (February 26, 2020) – The County of Orange has declared a local emergency and a local health emergency to prepare for COVID-19, commonly known as novel coronavirus.
"The County of Orange and our County Health Officer Dr. Nichole Quick have declared a local emergency. We have issued these declarations in light of the Centers for Disease Control and Prevention's comments on COVID-19 yesterday, along with the possibility of active COVID-19 patients being brought to Fairview Developmental Center in my district in Costa Mesa," said Chairwoman Michelle Steel, Second District. "Although there are currently no cases of coronavirus in Orange County, my goal is to ensure all residents and visitors to Orange County as well as all of our resources can be prepared in the event of an outbreak."
The declaration of both a local emergency and local health emergency assists the County of Orange to better leverage resources in order to prepare to our staffing needs and greater agency coordination all while allowing for future reimbursement for County activities by state and federal governments in the event of an COVID-19 outbreak in Orange County.
"This decision from the County did not come lightly," said Vice Chairman Andrew Do, First District. "This is a measured and prudent response in preparation for the possibility of a COVID-19 outbreak in Orange County. The Board of Supervisors and county staff are working vigilantly to monitor and prepare all the resources at our County's disposal to ensure the safety and well-being for all of Orange County's residents and visitors."
While there has been only one confirmed case in Orange County and that individual has recovered, the OC Health Care Agency continues to engage and monitor the rapidly changing worldwide response to COVID-19.
"With 60 U.S. cases of coronavirus, we are facing a real-life crisis that must be managed. I support an emergency declaration, not because I necessarily believe the public is in more danger, but because the federal and state governments refuse to give us enough information to discharge our public health responsibilities," said Supervisor Donald P. Wagner. "Orange County is a major tourist destination with a robust business sector, the sheer number of visitors and residents traveling to and from Orange County is significant. We want to be vigilant in ensuring the County is prepared and has sufficient resources to prevent and combat any possible outbreak of COVID-19."
Should more COVID-19 cases occur in Orange County, the OC Health Care Agency (HCA) would share that information with community members and medical providers, and colleagues at the California Department of Public Health and the Centers for Disease Control and Prevention.
"Our utmost concern is for the health and welfare of all Orange County residents and visitors alike," said Supervisor Doug Chaffee, Fourth District. "The County of Orange will use all of its resources to ensure we are protected from any possible COVID-19 outbreaks."
County of Orange residents are encouraged to visit www.ochealthinfo.com/novelcoronavirus, call the OC Health Care Agency's Health Referral Line from Monday – Friday from 8 a.m. to 5 p.m. at 1 (800) 564-8448, and monitor social media channels to ensure they have the most accurate and up to date information related to COVID-19.
"Orange County residents need to take the proper precautions to ensure their health and welfare are protected at all times," said Supervisor Lisa Bartlett, Fifth District. "The best way to receive the most up to date information on how to stay healthy and safe locally is to follow our OC Health Care Agency on Twitter and Facebook."
About COVID-19
There is an outbreak of pneumonia in China, which has been identified to be caused by a novel (new) coronavirus (or COVID-19). There are ongoing investigations by many countries to learn more about the outbreak, and the situation is rapidly evolving. On Friday, January 31, 2020, the Department of Health and Human Services (HHS) declared COVID-19 a public health emergency in the United States. The declaration went into effect at 2 p.m. PST on Sunday, February, 2, 2020.
As part of the emergency declaration, persons returning to the United States through select airports and considered to be at highest risk are being quarantined and monitored by public health officials. Locally, it's important to note that John Wayne Airport is not among this predetermined list of airports. All other returning travelers from China will face a health screening and face up to two weeks of monitored self-quarantine to ensure they pose no health risk.
The OC Health Care Agency (HCA) is working with federal, state, and local partners including the Centers for Disease Control and Prevention (CDC), the California Department of Public Health (CDPH), and health care providers to prepare and appropriately care for people who may be at risk for illness associated with COVID-19 or who have tested positive for COVID-19. This is a rapidly changing situation, and we will share more as we are updated from our colleagues at the state and/or federal level.
Some key points include:
CDC guidance indicates that people who have casual contact with a case (in the same grocery store or movie theater) are at minimal risk of developing infection.
If you have not been to China, or been in close contact with someone who has been to China and is sick, your risk is very low.
If you have been to China and feel sick with fever, cough, or difficulty breathing, within 14 days after you left China, you should:

Seek medical care right away. Before you go to a doctor's office or emergency room, call ahead and tell them about your recent travel and your symptoms.
Avoid contact with others.
Not travel while sick.
Cover your mouth and nose with a tissue or your sleeve (not your hands) when coughing or sneezing.
Coronaviruses are a large family of viruses that are common in many different species of animals, including camels, cattle, cats, and bats. Rarely, animal coronaviruses can infect people and then spread between people such as with MERS-CoV, SARS-CoV, and now with this new virus (named SARS-CoV-2).
The SARS-CoV-2 virus is a betacoronavirus, like MERS-CoV and SARS-CoV. All three of these viruses have their origins in bats. The sequences from U.S. patients are similar to the one that China initially posted, suggesting a likely single, recent emergence of this virus from an animal reservoir.
Early on, many of the patients in the COVID-19 outbreak in Wuhan, China had some link to a large seafood and live animal market, suggesting animal-to-person spread. Later, a growing number of patients reportedly did not have exposure to animal markets, indicating person-to-person spread. Person-to-person spread has been reported outside China, including in the United States and other locations. Chinese officials report that sustained person-to-person spread in the community is occurring in China. In addition, other destinations have apparent community spread, meaning some people have been infected who are not sure how or where they became infected. Learn what is known about the spread of newly emerged coronaviruses.