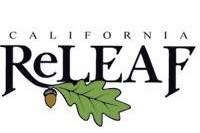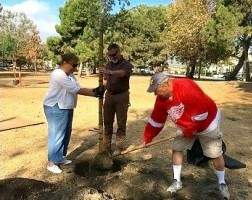 Invitation to Volunteer for Centennial Park's Tree Planting Event – Saturday, December 1, 2018
Santa Ana residents are invited to volunteer for a special Tree-Planting event with the City's Parks, Recreation, and Community Services Agency, at Centennial Park (3000 West Edinger Avenue) on Saturday, December 1st from 8:30 AM – 10:30 AM.
We will plant 13 African Fern trees along parking lot that is closest to lake, next to main entrance on its right. As these trees grow, they will provide shade for parked cars and for walking on adjacent sidewalk on hot sunny days.
We will give instructions how to plant trees, and then you will plant a tree with you own hands in group of two or three volunteers with our guidance. Wear comfortable work clothing and closed-toe shoes. Bring water to drink, hat for sun, and work gloves if you have them.
Pre-registration is required. To participate in this event, you need to register in advance, by email to PeopleAndTreesOC@gmail.com or text message to (949) 856-9926 with your name and names of your family and friends coming with you.
Please click here to view the December 1, 2018 Tree-Planting at Centennial Park event flyer.
Funding for this project is provided by California Department of Forestry and Fire Protection, through California ReLeaf organization, as part of California Climate Investments Program.