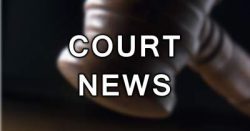 Lucero Carrera, now 33, a Santa Ana woman twice convicted of drowning her 2-month-old baby, Kimberly, was insane at the time of the murder, a jury decided Wednesday, according to the O.C. Register.
Carrera was living with her mother, in Santa Ana, at the time of her daughter's death.
Carrera has a long history of mental illness. She has been diagnosed with bipolar disorder and has been hospitalized and has attempted suicide.
As is often the case with bipolar disorder Carrera cycled through manic and depressive states and she had stopped taking her medication shortly after her daughter was born. She was worried that the medication was making her drowsy and she felt she needed to be awake in order to care for her baby.
One day while her mother was out shopping Carrera swallowed a full bottle of her medication, took off her baby's clothes, filled a bathtub, closed the bathroom door and then held her baby under the water.
Carrera's mother returned from the store to find the baby girl's body floating face-down in the bathtub. Carrera later admitted to SAPD officers that she had in fact drowned her baby daughter.
The prosecuting attorney, Mark Birney, said that Carrera was not legally insane at the time of the killing. He told the jury that Carrera meant to die as well, intending to take her baby with her.
Jennifer Nicolalde, Carrera's Public Defender, told the jury that Carrera was suffering from delusions when she killed her baby. She believed that to protect her child she needed to drown her so that Kimberly wouldn't suffer the way Carrera did.
Carrera was found guilty of murder and was determined to be sane when she killed her baby, by a jury back in 2015. But that conviction was overturned on appeal due to concerns about jury instructions.
Carrera was found guilty of murder again earlier this year but that jury split during deliberations when they could not determine if she was sane at the time of the killing. The judge then declared a mistrial.
A third jury delivered the latest verdict. They were selected for a retrial based only on the sanity phase of the trial.
Carrera is set to return to court on Dec. 19. Mental health experts will prepare a report to help determine what treatment she should receive and whether or not she should be sent to a state hospital. Regardless she will now avoid a prison sentence.