Lately, there has been a lot of fingering pointing at who is to blame for Officer Brandon Sontag being given his job back with the Santa Ana Police Dept. after being seen in a video of the Sky High marijuana dispensary raid?
So who is to blame for Officer Sontag getting his job back with the Santa Ana Police Dept?

The Mayor? NO!
Former Chief of Police Rojas? NO!
Santa Ana Personnel Board members? YES!!!
The Personnel Board is made up of 7 members who are Santa Ana residents and appointed by a City Council member. Their responsibilities include:
"Hears appeals related to disciplinary suspension, demotion or dismissal of permanent officers or employees in the City's Civil Service system, studies and makes recommendations on the formulation and/or evaluation of civil service policies, plans and procedures; conducts public hearings on proposed amendments or repeals to the Civil Service rules and regulations; and considers matters referred by the City Council or City Manager."
From September to October 2016, the Personnel Board held several meetings on Officer Sontag's appeal of his termination of employment with the Santa Ana Police Dept. On October 16, the Personnel Board answered 3 questions regarding Officer Sontag and the Personnel Board voted as followed:
As to count one, do you find that the City proved by preponderance of evidence that Brandon Sontag violated Departmental Order 1110, Section1 (F) – Conduct — Personal?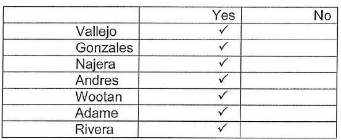 Do you find termination is the appropriate remedy to apply to this case? (Should Sontag have been fired from SAPD?)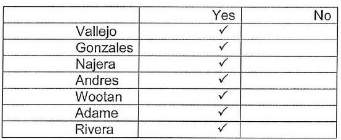 Do you find the appropriate remedy is a 280 hour suspension without options and a transfer from the special enforcement team to the Patrol Division?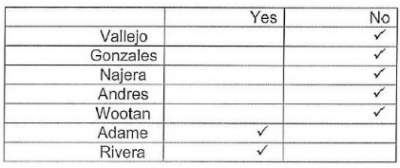 So 5 of the 7 Personnel Board members voted to give Officer Sontag his SAPD job back with back pay, and transfer him to another department. We spoke with one of the Personnel Board members who voted termination was appropriate, and they could not believe the other Personnel Board members were given Sontag his job back considering his past issues in the police dept.
When City Council members were questioned on Facebook about the city not taking legal action to prevent Sontag from being reinstated they replied:
"The local citizen personnel board and judge both directed the reinstatement because the prior Police Chief mishandled the discipline process. I voted to not appeal the personnel's board's position on the City attorney's recommendation, because we knew we would lose in court and thus needlessly spend taxpayer money." – Jose Solorio

"The Personnel Commission system is flawed and this is why we need a Police Oversight Commission. We can't change the Personnel Commission unless we do a charter amendment and take it to the voters. I dealt that will happen anytime soon." – Michele Martinez
So who are the 5 Personnel Board members and which City Council Members appointed them?
BOARD MEMBER/WARD/APPOINTED BY COUNCIL MEMBER
Eugen Andres, City-wide Rep
Paul Gonzalez, Ward 2, Michele Martinez
Dennis Wootan, Ward 3, Angie Amezcua
Stephanie Najera, Ward 5, Roman Reyna
Maricela Vallejo, Ward 6, Salvador Tinajero
If anyone is to blame for Officer Sontag getting his job back with Santa Ana Police Dept, BLAME MICHELE, BLAME ANGIE, BLAME ROMAN, BLAME SAL, and BLAME the Personnel Board Members they appointed!