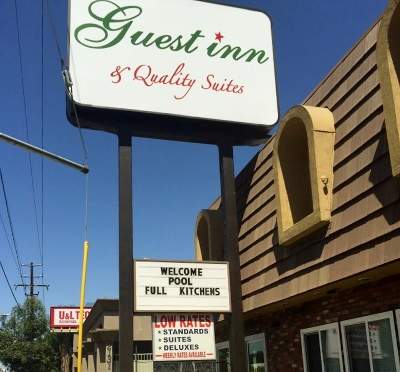 Do you remember when the Guest Inn and Quality Suites, located at 2151 E. First St., was converted into the first large-scale permanent supportive housing project in Santa Ana for the homeless, last year? Well they are in the news again as the SAPD is now investigating a shooting that occurred there early this morning in which a woman was wounded, according to the O.C. Register.
When SAPD police officers arrived at the Guest Inn, after getting a phone call about a woman being shot, they found a woman with what looked like one gunshot wound to her upper torso, according to the SAPD.

The victim was taken to a local hospital but of course she is refusing to cooperate with the police.
The SAPD did not release the victim's name nor did they clarify her medical condition. There are no reports about a suspect. We don't know if this was gang-related. And obviously no arrests have been made.
This incident happened in Santa Ana's Ward 1, which is represented by Councilman Vince Sarmiento.