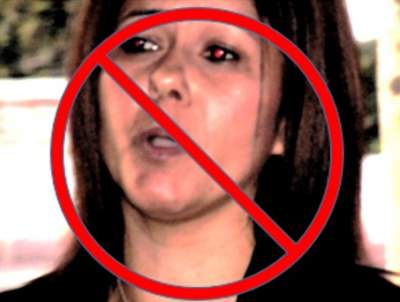 Well, the Santa Ana City Council got their way – and not even their own supporters can figure out why they fired City Manager Paul Walters.  But here's the kicker – from now on whatever happens in this city is going to be blamed on the Council.
Remember that at the last Council meeting the entire cabal begged for respect, in their closing comments.  But what they are now going to get is the blame – if crime goes up, if tax revenue goes down, if businesses close it will all get placed at the Council Members' doorsteps.
And you can forget about blaming Mayor Miguel Pulido.  He no longer appoints Council Members to Council commissions and the Council rejected his request to serve on just one committee – transportation and development.  Pulido has the support of the people but this Council has cornered him.
Ironically what the Council has really done is protect Pulido from the consequences of their own actions.  In two short years several of the Council Members are going to have to face the voters, including Michele Martinez, David Benavides and Sal Tinajero.  Two years ago no one challenged Martinez and Benavides.  This time they will have opponents – guaranteed.  And Tinajero won't get to run against two unknown chumps either.
Pulido can put a real dent in this Council in 2014, and if they stumble in the interim, as I expect them to, then his task will be an even easier one.
The reality is that Benavides, Martinez and Tinajero have been on the Council since 2006.  They sat there and did nothing when former City Manager Dave Ream was wrecking our city.  They applauded him when he retired.  Now that they control the Council the first thing they did was whack the guy who corrected Ream's final mistakes.  Sorry Council Members – you are not absolved of your past laziness and mistakes!
The stark reality is that the Council has run out of people to blame and now the blame is going to be on them.  Will they beg for respect again when it hits the fan?  Will anyone care?
As for Pulido he has a golden opportunity now to sit back and let these inept Council members wreck themselves.  He'll be ready when the time comes to put an end to this fraudulent Santa Ana Spring.
If you really want a revolution in this town don't expect it from this compromised Council.  You want change?  Go write a ballot measure to change our Council elections to a Ward Specific system.  Then anyone will be able to run for Council, and win.  And we will have a truly diverse Council – most likely with a Vietnamese Council member and quite possibly a white one too.  Even better, under such a system the special interests won't be able to buy the Council elections.  Candidates will be able to walk their wards instead of worrying about raising tens of thousands of dollars.
Vince Sarmiento almost lost in November.  Under a ward specific system he would have lost.  And an unknown candidate, Angelica Amezcua, won in Ward 3.  In a ward specific system she would have lost, and lost badly, most likely to former Council Member Brett Franklin.  Who do you think would be serving us better now?  Amezcua has already skipped what, three meetings?  And when she finally shows up she votes to fire Walters?  Worthless!
Would Tinajero win if he could only garner votes from his ward?  Not likely.  Nor would Martinez – although Benavides might survive.  Then again, in a ward specific election he might have to explain to the voters in his ward why it is that his wife and kids are no longer mentioned on any of his Facebook pages or his campaign website.  That could get a bit awkward…