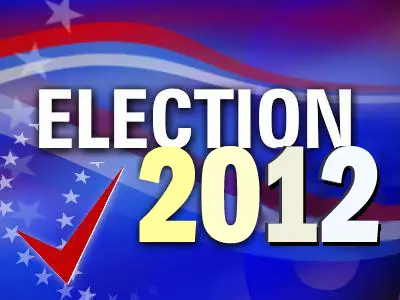 This year's Santa Ana City Council elections were a mixed bag.  On the one hand, mayoral challenger Alfredo Amezcua proved he could run a serious campaign – but he lost badly to Mayor Miguel Pulido, despite spending a quarter million, from what I hear.
The Council incumbents won handily.  Michele Martinez and David Benavides ran unopposed.  Sal Tinajero was challenged by Nam Pham and Helen Martinez.  They were not competitive.

But 2012 will be a different bag altogether.  Vice Mayor Claudia Alvarez is termed out.  Councilman Carlos Bustamante will be running for his third term – but this time he figures to draw heavy competition, after he was caught campaigning for Republican Assemblyman Van Tran, who challenged Congresswoman Loretta Sanchez.  And Councilman Vince Sarmiento might leave the Council and run for Assemblyman Jose Solorio's seat in the 69th A.D., creating an open seat on the Council.
Amezcua could run for Mayor again, but he ought to consider challenging Bustamante, who has been in cruise control for a few years.  If Amezcua does that, he might pick up support from folks who support Pullido but want Bustamante, who is the last Republican on the Santa Ana City Council, off the Council.
Who else might challenge Bustamante?  Well, how about past Assembly candidate Armando de la Libertad, who lives in the new CityPlace center?  He is very popular and he is very well connected in the O.C. business community.
Guess who else lives in Bustamante's ward?  Popular SAUSD Trustee John Palacio, an ally of Amezcua.  Palacio just won a new term on the SAUSD School Board.  He would have a free shot at Bustamante's seat.
What about Alvarez' Ward?  The obvious leading candidate would have to be SAUSD Trustee Roman Reyna, who ran for the City Council before.  He works at the new Santa Ana YMCA and previously worked at the Boys and Girls Club.  He knows a lot of families in town, and he is also popular in the faith community.  He would be a formidable challenger, if he could raise enough money.
But it is unlikely that Tinajero, Martinez and Councilman Vince Sarmiento would back Reyna.  The danger for the progressive Council majority would be that Reyna would team up with Benavides, Pulido and Bustamante (if Bustamante won reelection) and form a new conservative Council majority.
Then again, who knows?  It is still very early in the game.  Alvarez' ward includes the Artesia-Pilar and Washington Square Neighborhood Associations.  Both are full of activists and community leaders, including past SAUSD candidates Gloria Alvarado, Cecilia Aguinaga, Oscar Garza and Irene Ibarra, and past Rancho Santiago CCD candidate Lynette Verino, as well as former Councilman Tom Lutz and his wife Nancy, who lost to Alvarez many years ago.  And I think that Amezcua's daughter Valerie might live in this Ward too.  She also ran for the SAUSD Board a couple years ago.
If Sarmiento leaves the Council to run for Solorio's seat he might well end up running against AUHSD Trustee Jordan Brandman – and Solorio may go with Brandman instead of backing Sarmiento.  Of course Solorio will have to be careful as he may end up running against Supervisor Janet Nguyen in 2012.
So who might run for Sarmiento's seat?  Community leader Jim Walker did pretty well in 2008, when he challenged Sarmiento.  He might run again.  But most likely we will see a number of Commissioners and Neighborhood leaders run for this Ward.
What about Pulido?  He won handily, again, this year.  I doubt anyone will challenge him this time, except for perhaps Amezcua.  Oh, you might see a few underdog candidates arise, but no one is going to defeat Pulido.  And don't forget that 2012 will be a presidential election year.  Pulido will be helping Obama – and that means Obama will be helping him.  Game over for anyone who wants to take on Pulido…