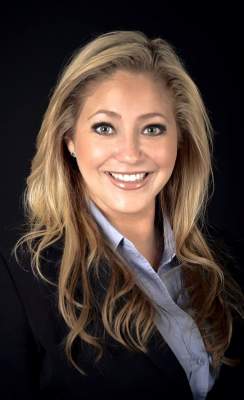 The Orange County Labor Federation's granted their COPE (Committee on Political Education) General Election endorsements to the three incumbents running for the Santa Ana City Council – Michele Martinez (Ward 2), David Benavides (Ward 4) and Sal Tinajero (Ward 6) but they also endorsed Ward 2 challenger Mirna Velasquez.
All of these incumbent candidates are Democrats and OC Labor tends to stick to the blue party.  But Velasquez, the last time I heard, is a Decline to State voter.  That she received a co-endorsement is pretty astounding and a good sign that she is indeed an electable City Council candidate.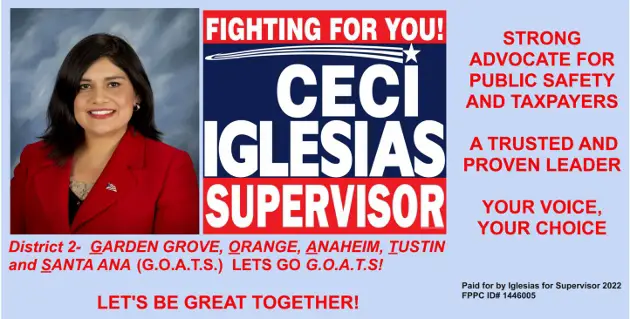 Mirna's bio: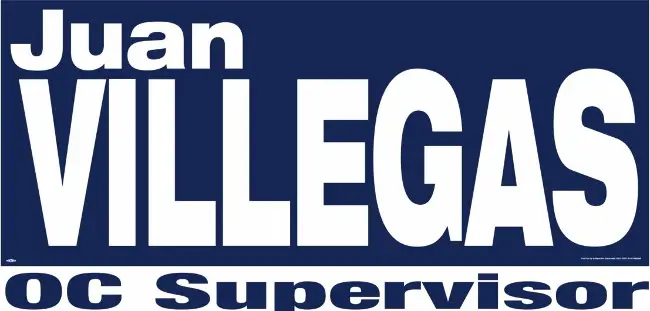 Mirna Velasquez was born and raised in Santa Ana, and has actually lived in every single Ward that the City of Santa Ana has to offer: 1, 2, 3, 4, 5 and 6! Mirna is a native Spanish and English speaker, which she attributes to her proud roots and strong educational background.
As a single mother at the age of 14 years, Mirna courageously raised her only child while bettering his and her own circumstance. Mirna persevered to continually advance her education and her career. Mirna routinely worked at as many as three jobs at a time, while also putting herself through college. Today her 22 year old son has successfully reached adulthood. Mirna now has the time and energy to devote herself to a new challenge by serving the City of Santa Ana.
At the age of 15, one of Mirna's first jobs was in a dental office. By moving up the corporate ladder in the in dental industry, Mirna soon became sought out for her knowledge and experience in the field. This is what led to her career as a dental business consultant. In this role, Mirna gives counsel in the following strategic areas: Management and Practice; Health and Safety Regulation; Profitability and Staffing; and Legal Compliance.
After earning her degree in Business at the University of Phoenix, Mirna continued her education in two graduate programs. She is currently working on two distinct Master's Degrees: Education (K-12), and Corporate Education.
Mirna worked with The Advocate's Legal Center for a number of years. More recently, the demands of her business consulting services have required her to focus solely on this practice. As a result, Mirna has since branched out into several other business forums, including but not limited to retail, restaurant, entertainment and corporate relocation services, advising businesses on their needs relating to growth, finance, supply and demand, and client services.
Mirna never had, nor will ever believe in, a "victims" mentality. Instead, she has demonstrated the ability to rise above adverse circumstances, and now enjoys a commendable level of success that is still on the rise today.
Mirna spent her life struggling to be victorious enough to get out of the City of Santa Ana and all the bad memories it held. Now, with the intention to "give back" she returns to the City (as a candidate for Ward 2); stronger, wiser, more experienced and more capable of making the changes needed for the residents, who have for the most part, given up hope for a better future.
Mirna also currently volunteers and is in partnership with WORD-UP MINISTRIES d.b.a The Advocate Radio program, which is currently looking for an operating location in the City of Santa Ana in order to help its residents with their spiritual and legal needs.
Mirna is against: police, political and judicial corruption; the unfair treatment of the helpless; and the continuing "fat" and "red tape" of City policies and procedures (or the lack thereof), that oppresses its residents, business owners, and others in need.
Mirna is for: free uninhibited enterprise in the business community; providing resources for a "hand up" not just another "hand out"; and the tools for spiritual growth needed to strengthen the residents of the City, so that they can overcome the odds and become "underdogs" in their own right, just like she did.