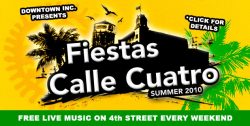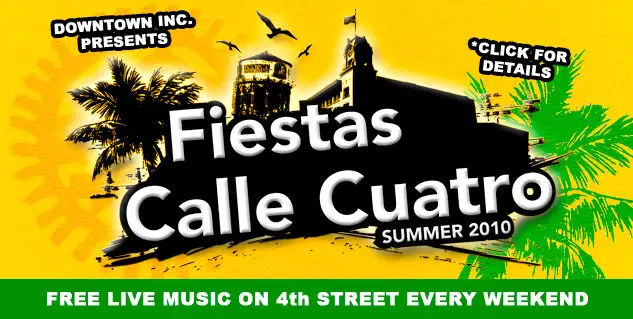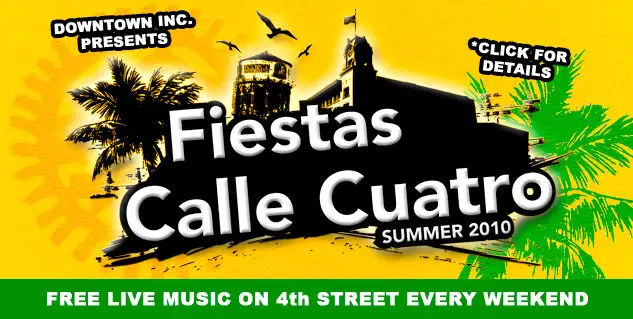 Downtown Inc. in Santa Ana is proud to present Fiestas Calle Cuatro, the 4th Street Summer Entertainment series that will continue this Sunday, August 15, from 2 pm to 5 pm, with a Tardeada Ranchera, featuring Latin music all along Historic 4th Street in Downtown Santa Ana.
All events are free to the public and fun for the whole family.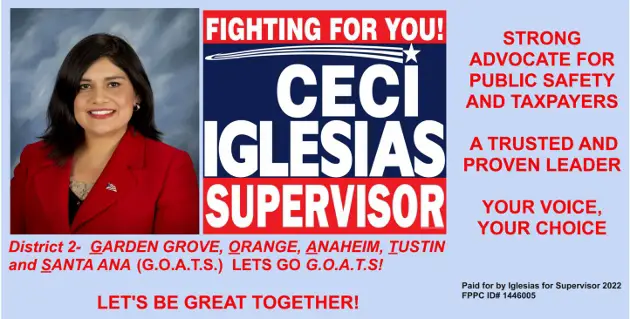 The remaining  2010 Fiestas Calle Cuatro Schedule: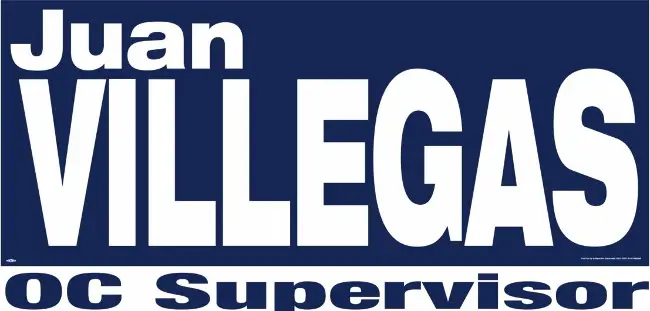 August 15, 2010 – Tardeada Ranchera
August 22, 2010 – Fiesta Tropical
For more information about Fiestas Calle Cuatro or any of the other events going on in Downtown Santa Ana, please visit www.downtown-santaana.com or contact Jose Manuel Garcia at 714-277-7183, mrjosemgarcia@gmail.com.