On 2/24/2020, at approximately 9:05am, the suspect entered the 7-Eleven located in the 2600 Block of North Bristol and selected several items.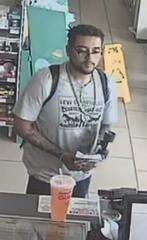 When the suspect went to the store clerk to pay for the items he became aggressive with the clerk when he did not have the money to pay for his items. The suspect physically assaulted the clerk when he tried to retrieve the items.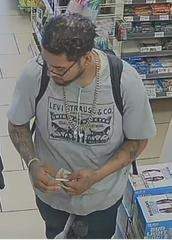 Prior to leaving the store, the suspect returned and continued to assault the clerk, stole additional items off the counter, as well as a tray of lotto scratchers.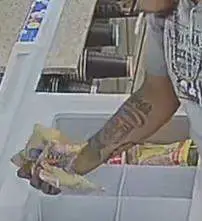 The suspect was last observed fleeing the scene westbound on Memory Lane riding his skateboard.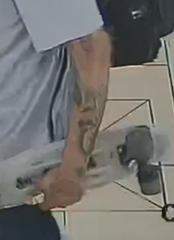 Anyone with information on the identity of the suspect is asked to contact SAPD Robbery Detective D. Greaver at DGreaver@Santa-Ana.org, 714-245-8362 OR Orange County Crime Stoppers at 1-855-TIP-OCCS.