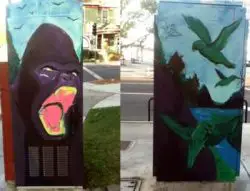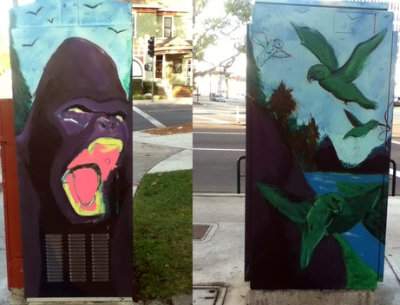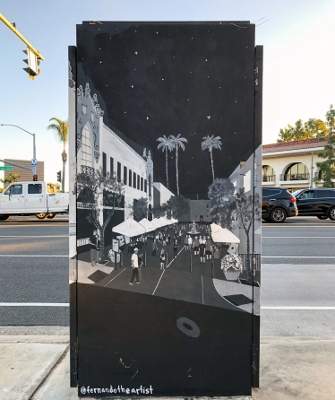 The City of Santa Ana's Arts & Culture Office, in collaboration with Public Works, has issued a Call for Art Proposals to artists or artist teams who live, work or study in Santa Ana to create art for utility boxes. The deadline for submissions has been extended to Wednesday, March 4.
The intent of the Utility Box Art Program is to enhance the beauty and vibrancy of the city, provide the opportunity for artists to showcase their work and discourage vandalism on utility boxes. The design proposals will be reviewed by a panel, and the artists/artist teams selected will be awarded an all-inclusive budget of $400 to paint a utility box. The Arts & Culture Office will apply a special coating to the painted utility boxes to extend the longevity of the art.
Please visit our webpage to view the Call for Proposals and download a design template for the submission: https://www.santa-ana.org/cd/arts-culture-office/utility-box-art-program-revolving-display
Proposals must be submitted by Wednesday, March 4, 2020, at 11:59 PM (PST) and must be submitted online at https://cityofsantaana.submittable.com/submit.
You may now submit up to two designs, but no more, for the final review. Submit separate applications for each design, which will be reviewed separately. The design you submit should be the version you are proposing for the utility box. There will be no additional time for the panel to review design changes.
Submit early, in order to troubleshoot any difficulties. Deadline for questions is Monday, March 2.