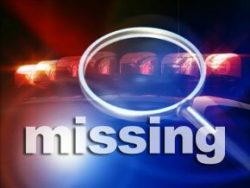 Santa Ana Police Department
Advisory: SAPD Currently Looking for a Critical Missing Adult – Requesting Public's Assistance
On April 12, 2018, at approximately 12:00 pm, the missing person, Jose Rigoberto Silva, and his father came to the State Tax Building at 600 W. Santa Ana Blvd. Silva used the restroom in the building and then went missing a few minutes later.
Silva is bipolar, schizophrenic, has the mental capacity of a 12 year old and is known to use methamphetamine. He has a history of running away from his father in order to congregate with local transients who direct him to pan handle in the area. He will usually purchase narcotics with the money gained while pan handling. Silva does not frequent Santa Ana, is not familiar with the City and does not have a cell phone.
Missing Adult: Jose Rigoberto Silva
Description:
Male, 5'4", 200 lbs,
Black Hair, brown eyes
Last seen wearing a black t-shirt and grey sweat pants with a white stripe along the sides.
Location: Last seen in the area of 600 W. Santa Ana Blvd. near the State Tax Building in Santa Ana
Those with additional information are asked to contact: Detective A. Garcia at 714-245-8408 or contact the SAPD Watch Commander after hours at 714-245-8000.