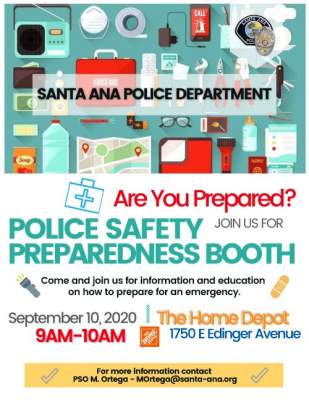 Do you know what to do in case of an emergency? Join the SAPD this Thursday, September 10th from 9 a.m. to 10 a.m. at the Home Depot located at 1750 E. Edinger Ave.
The SAPD will be manning a Police Safety and Preparedness Booth that will feature information and education on how to prepare for an emergency.
For more information contact PSO M. Ortega at MOrtega@santa-ana.org.