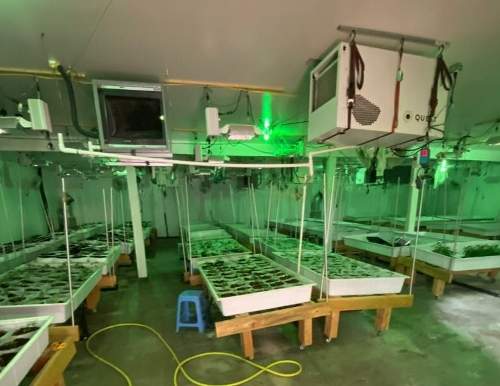 SAPD Vice Detectives and Directed Patrol Officers served a search warrant on a suspected illegal marijuana grow facility at the 1400 Block E. Borchard Ave. today according to their Twitter account.
Upon entry, officers located several rooms containing marijuana in various growth stages.
The SAPD investigation is continuing.
The marijuana grow operation was located across the street from Century High School.
Per Findlaw.com these are the penalties the suspects could be facing:
Manufacturing of a controlled substance or illegal drug may be punished by felony sentencing. A conviction may result in a fine of up to $50,000 and imprisonment for a term of three, five, or seven years in state prison. The prosecutor may also request enhanced sentencing based on the defendant's prior or current criminal record.
Possession of chemicals or compounds used to manufacture specified drugs, including PCP or methamphetamine, may result in a sentence of two, four, or six years in state prison. The prosecutor can also look at the defendant's prior criminal history and past offenses related to drug manufacturing.
The penalties for cultivating marijuana without complying with state laws, will depend on the age of the defendant and where he or she has prior convictions.