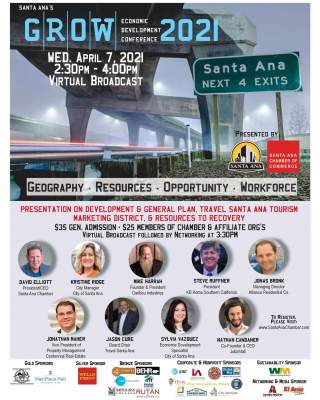 Santa Ana City Manager Kristine Ridge is among the featured speakers at the 7th annual GROW Conference presented by the Santa Ana Chamber of Commerce and the City of Santa Ana!
The virtual event is on Wednesday, April 7, at 2:30 p.m. Cost is $35 for general admission and $25 for Chamber members.
Hear about exciting new developments, city initiatives for tourism, and resources for businesses as they recover from the pandemic.
Learn more and register at: https://santaanachamber.com/events/details/2021-virtual-grow-economic-development-conference-3382