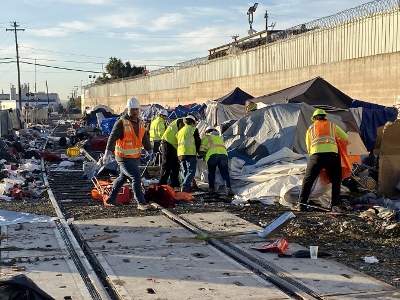 The City of Santa Ana has been working diligently to curb the impacts of homeless encampments and activities in our community and is pleased to announce its latest effort to  address this issue.
In response to concerns from residents and business owners, the City of Santa Ana and Union Pacific have agreed to additional protocols for the routine maintenance of the railroad right-of-­way operated by Union Pacific in the City.
These efforts are expected to result in a higher degree of cleanliness and order along the tracks. They include additional policing, security, and fencing where appropriate. With this mutual spirit of partnership, coordination and cooperation, the City is encouraged by Union Pacific's strengthened commitment to its operations in Santa Ana. The parties will continue to take steps where necessary to alleviate any deteriorating conditions along the tracks.
We are hopeful that this agreement will provide relief to neighboring residences and businesses by helping to keep our community clean and safe.