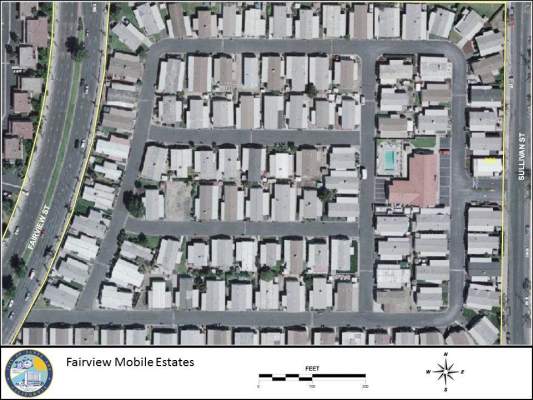 An unidentified man was shot near the Fairview Mobile Home Park, at the 200 block of South Sullivan Street, in Santa Ana on Monday night.
SAPD police officers responded to the scene at about 8:35 p.m. They discovered the victim had been shot in his upper body.

The victim is expected to survive. He is in critical condition at a local hospital.
The victim went through several hours of surgery before the doctors could stabilize him.
The SAPD police investigators believe the victim was shot and wounded when he was standing near the entrance to the mobile home park.
The SAPD does not yet have a description of a suspect or a motive for the shooting.