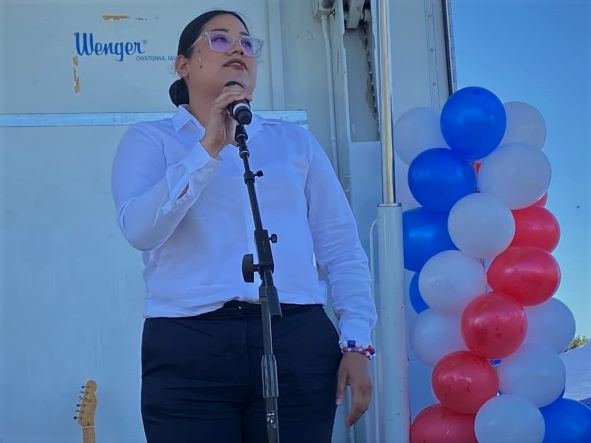 The former head of the Santa Ana Police Officers Association, Gerry Serrano, has been forcibly retired by the City of Santa Ana, but his last political campaign is moving forward as the recall election of Santa Ana Mayor Pro Tem Jessie Lopez has been set for November 14.
Serrano and company accused Lopez of "defunding the police" and supporting "destructive policies that have encouraged landlords to raise rents."
Lopez objects to those allegations as she voted for rent control, not raising rents, and she supported starting a city police oversight commission, not defunding the police.
To make matters worse Serrano's campaign against Lopez has already cost the City of Santa Ana $22,936 to verify the petition signatures and the special election will probably cost the taxpayers between $607,403 and $666,990.
Lopez would have been up for reelection next year. Instead she now has to defend her seat on the Council and the taxpayers are getting stuck with the bill – all to mollify a guy, Serrano, who is now out of a job.
Lopez is one of the hardest working Council Members we have ever known. We don't agree with her every stance but she was duly elected and she deserves to be able to finish her first term.
We encourage the people of Santa Ana to reject this recall. We should not give Serrano a victory after he has already been dethroned.
This election date was set by the Santa Ana City Council, pursuant to the California Elections Code, following the certification of sufficiency of the recall petition. Information on the election can be found at: https://www.santa-ana.org/elections/.
Additional information will be added to the website upon receipt from the Orange County Registrar of Voters, such as Vote Center locations and hours, deadline to register to vote, and dates voters can expect to receive a Voter Information Guide and Vote-by-Mail ballot. Please contact the City Clerk's Office at 714-647-6520 or cityclerk@santa-ana.org with any questions.