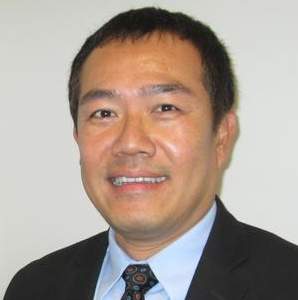 Chairman Andrew Do and Vice Chairman Doug Chaffee of the Orange County Board of Supervisors strongly condemn the targeting of threats and intimidation towards Dr. Clayton Chau, Orange County Health Officer and Director of the Orange County Health Care Agency, at his home by protesters, who wrongly accuse Dr. Chau of forcing people and children to get a COVID-19 vaccine.
On the evenings of May 18 and 19, 2021, more than 50 demonstrators gathered outside Dr. Chau's house each night until late evening, chanting loudly derogatory comments, as well as making threats. This has caused great disturbance to Dr. Chau and his family, including stress-inducing confusion and fear to his elderly mother. This conduct is particularly intimidating to Dr. Chau and his family in light of the disturbing rise of anti-Asian hate crime in recent months.
This behavior needs to stop. We condemn this attempt to manipulate public health policy through personal intimidation.
Chairman Andrew Do and Vice Chairman Doug Chaffee express complete support for Dr. Clayton Chau. Dr. Chau has been a strong leader in leading Orange County through the COVID-19 pandemic. His proactive approach in developing a robust testing and vaccination network, creating one of the first health-equity vaccination and testing programs in the state, has allowed Orange County to have among the best COVID-19 indicators throughout this past year. Dr. Chau has worked tirelessly seven days a week since he joined the County a year ago to help Orange County effectively fight this pandemic. Our entry into the Yellow Tier this week and our high vaccination rate are due in no small part to Dr. Chau's dedicated efforts.