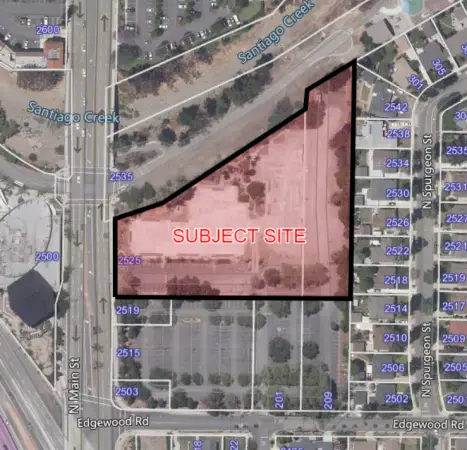 Nationwide homebuilder Taylor Morrison hosted a community meeting about the new proposed townhome community at 2525 N. Main St. last night at the First Congregational Church of Santa Ana, located in the Park Santiago Neighborhood. This was done in order to comply with the Santa Ana Sunshine Ordinance.
Interestingly the Council Member who represents Ward 3, which includes the Park Santiago Neighborhood, Jessie Lopez, was not at the community meeting. But Mayor Pro Tem Phil Bacerra was. Two candidates who ran against Lopez were also at the meeting.
Lopez has no reason not to vote to change the zoning so that the townhome project can be built. She has few supporters in Park Santiago and will be in office for the rest of her four-year term. She can vote for the zoning change knowing that this will curry favor with the developer – and result in campaign contributions when she runs again in a few more years.
Who do you support for the O.C. Board of Supervisors in District 2?
Bacerra won his City Council seat with support from the NIMBYs in Park Santiago but his next election will be district-specific so these folks will be of no use to him. He too then can vote for the zoning change and not sweat any repercussions.
What about the rest of the City Council? Now that we have ward-specific City Council elections they can all vote for the zoning change and not worry about antagonizing any voters.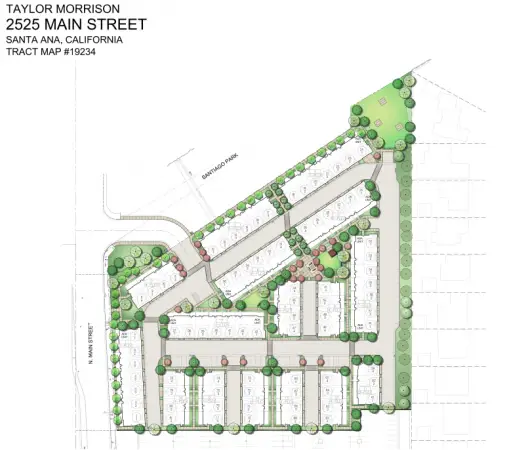 Why would they not support this project? The developer only wants to build about 81 townhomes on a 4.38-acre site. The previously proposed apartment project would have featured at least 256 units.
The townhomes will start at about $800K and add badly needed new housing stock to our city. The residents that will buy these townhomes will surely be well-heeled and will be a boon to the area businesses.
The NIMBYs keep pushing for a new office building at 2525 which is insane on many levels. For one thing office buildings generate far more traffic than residential units. Moreover there is zero demand for more office space in Santa Ana. Thanks to COVID-19 many folks now can work from home and as a result there are empty office buildings all over our city.
This townhome project will also add millions of dollars in new taxes to the city's coffers, which can't hurt.
Most of the NIMBYs are retired and barely contribute anything to the city's coffers. Quite a few of them inherited their homes and are slowly dying off or moving – selling their homes for huge amounts of money. The City Council should ignore them and do what is right for our city.
Can the NIMBYs come up with even one vote against the zoning change? Who would that be exactly?
Consider that the developer hired the lobbying firm run by former Anaheim Mayor Curt Pringle. That means he will be working hard behind the scenes to buy off the City Council Members.
This battle is already over for the Park Santiago NIMBYs.