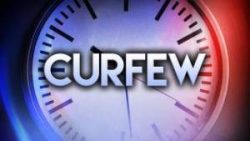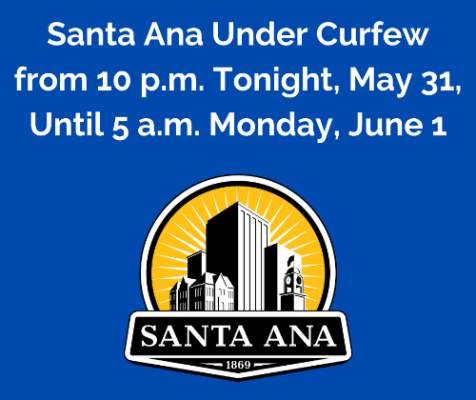 Santa Ana City Manager Kristine Ridge has declared a local emergency and ordered a curfew beginning at 10 p.m. today, May 31, and ending at 5 a.m. on Monday, June 1.
This order is in response to civil unrest resulting from protests this weekend. The City of Santa Ana supports the public's right to peaceably assemble and protest outside the curfew hours.
"We want people to protest peacefully, and we don't tolerate or want any violence whatsoever," Santa Ana Mayor Miguel A. Pulido said. "We'll be here as long as it takes, and working as hard as it takes, to make sure that the city is safe, that you're safe and that ultimately you're proud of the job the City is doing for you."
During the curfew, all persons must not travel on any public street or public place, except for certain allowed purposes that include seeking emergency care, fleeing danger and traveling to and from employment and religious services. All law enforcement, fire and medical personnel, as well as other personnel authorized by the Santa Ana Police Department and credentialed members of the services, are also exempt.
The City of Santa Ana thanks the members of the community who joined today in cleaning up after last night's unrest and asks everyone to behave civilly and help us keep Santa Ana beautiful.
The executive order for the curfew is available at www.santa-ana.org/sites/default/files/Executive%20order%20curfew.pdf