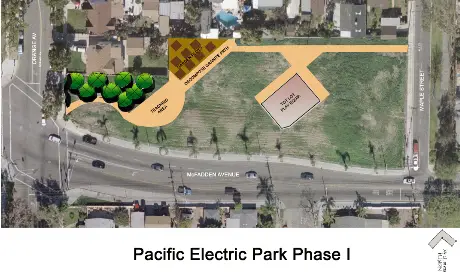 The City of Santa Ana has partnered with a community coalition to make a dream come true for the residents that live around McFadden and Orange. Residents from Eastside, Madison Park, Wilshire and members of the Saint Anne's Orange County Congregation Community Organization (OCCCO) Committee are working to build a new park on a 1.4 acre open space site owned by the City and immediately next to the beautiful Pacific Electric Bike Trail.
The coalition has named this potential park site, to honor the history of the area, the Pacific Electric Park site. Other organizations involved in the planning of this effort are the Grain Project, Taller San Jose, Casa Guanajato, and the University of California, Irvine's Community Outreach Partnership Center.
Click here to read the rest of this article.