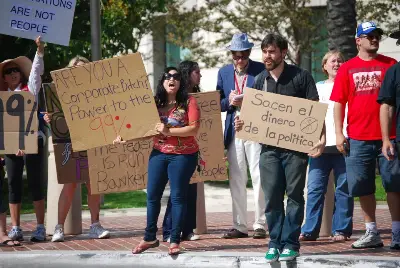 Joining the Occupy movement was a very bad idea for Santa Ana's artists
"A core group who've been in the Santora for years are growing increasingly worried that building owner Mike Harrah will push them out as rents in Santa Ana's gentrifying downtown move upward," according to the Voice of OC.
I met with many of these artists back before they formed  a group called the Artists Village Alliance of Santa Ana (AVASA).  I had advised them to join together and represent their community with a unified voice.  Unfortunately, AVASA quickly was taken over by the most radical of the downtown artists – and they stupidly got involved with the Occupy movement.
Today the artists have no voice – and it is their own damn fault.  Attacking Harrah continues their stupidity as he has no contractual reason to keep the artists who are not paying their rent. Continue reading→