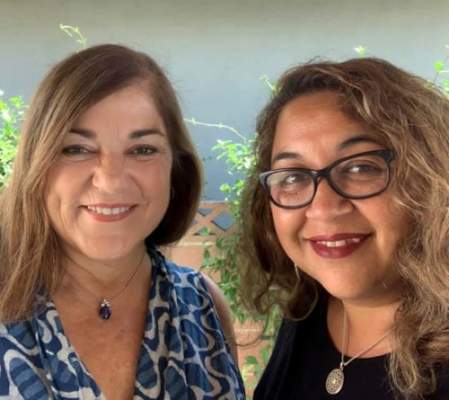 The Santa Ana City Council elections in November will be the first time we get to vote for our Council candidates by Ward. In Ward 1 that means the voters in that ward will only be voting for the Ward 1 candidates. As is the case in the other wards, we have a pretty strong mix of candidates to pick from this year, in Ward 1.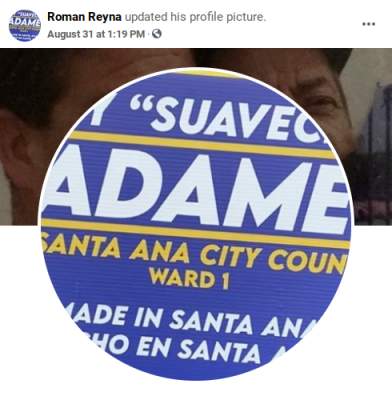 Tony Adame is a pretty clever businessman who has made a fortune selling goopy Suavecito hair care products made here in Santa Ana. The biggest knock on Adame is his lack of civic experience and his affiliation with convicted felon Roman Reyna.
What Adame is lacking in civic experience is exactly what Cynthia Contreras brings to the table. She has served on the Santa Ana Planning Commission and has been involved in many campaigns over the years. As an Orange County Probation Officer she understands criminals but also knows what it takes to help them to go straight. Contreras recently announced that former U.S. Representative Loretta Sanchez has endorsed her City Council campaign.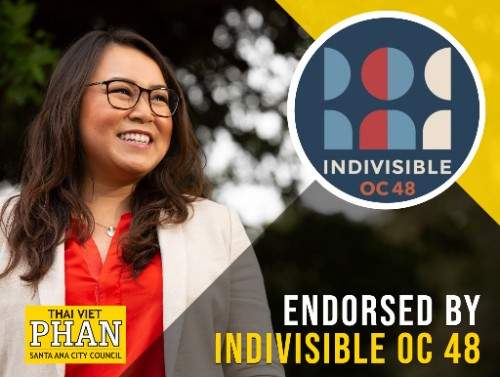 Thai Viet Phan is an attorney with a huge law firm that specializes in municipal law. Her personal story is compelling as her family fled from Vietnam and Phan was raised by a single mom after her dad died of an illness. Phan, like Contreras, has experience on the Santa Ana Planning Commission. Phan recently announced that she was endorsed by Indivisible OC 48.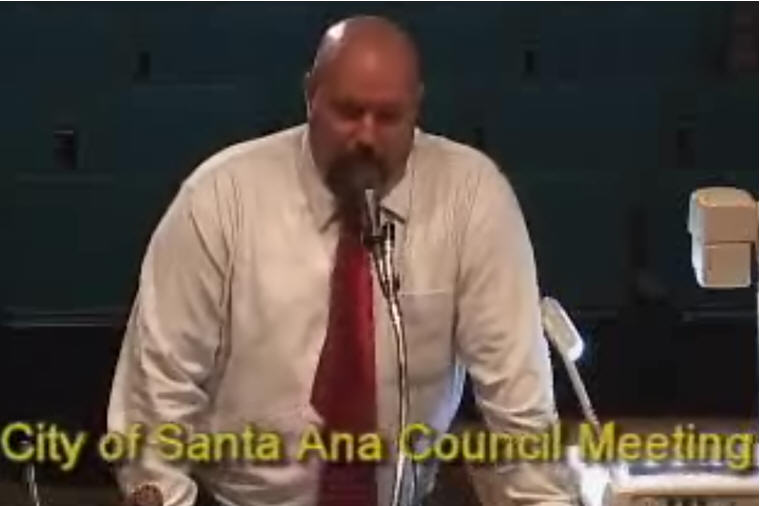 Thomas Gordon has been involved with the Santa Ana neighborhood associations for years. He is known for his work against graffiti, in particular. He has also been elected a few times to the OC Republican Party Central Committee.
We are very happy, in particular, that two very competent and skilled women are running for Ward 1. For whatever reason few women have succeeded in getting elected to the Santa Ana City Council over the years. Perhaps this year we will see a woman get elected to represent Ward 1.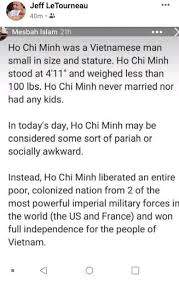 On paper Phan has the edge as Ward 1 was reconfigured this year to include much of Santa Ana's portion of Little Saigon, on the west side. However a recent scandal that ensued after an Orange County Democratic Party Vice Chair posted comments in favor of Vietnamese dictator Ho Chi Minh could cause some blowback to Phan, who is a registered Democrat. We hope not as she is not in any way affiliated with the Vice Chair in question, who has since resigned his post with the party.