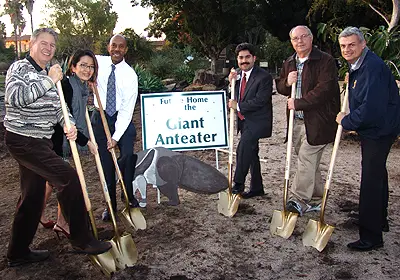 Capitol in Your Corner with Assemblyman Jose Solorio
State Assemblyman Jose Solorio invites you to a "Capitol in Your Corner" event. The Assemblyman will be on-hand at the entrance of the zoo to greet constituents, answer questions and give updates on work in Sacramento and locally. Admission to the Santa Ana Zoo is free for Santa Ana residents with proper identification. Complimentary refreshments will also be provided.
Sunday, September 16th
11:00 a.m. – 1:00 p.m.
Santa Ana Zoo (main entrance)
1801 E. Chestnut Avenue
Santa Ana
For more information, or to RSVP, please contact Lorraine Lazarine McCarty
in the Assemblyman's office at Lorraine.Lazarine-McCarty@asm.ca.gov
or 714-939-8469.