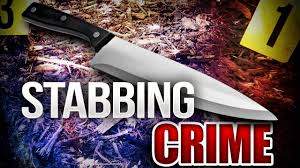 A security guard thought to be in his 40s or 50s, at a used-car lot at Harbor Boulevard and Hazard Avenue, was stabbed multiple times while trying to stop someone who was breaking into one of the cars early Thursday morning in Santa Ana, at around 12:20 a.m., according to the O.C. Register.
Apparently the security guard confronted a suspected car thief as he was trying to break into a car.  The suspect knocked the guard down and then stabbed him a number of times in his torso, before the thief ran off.
The guard's injuries were not life-threatening.
Although the SAPD set up a perimeter and even used a helicopter in their search for the suspected thief, the fellow got away and remains at large.
There are a number of used car lots along Harbor and Hazard.  The closest one to that intersection is the South Coast Car Company, located at 808 N. Harbor Blvd., in Santa Ana.
This incident happened in Santa Ana's Ward 5, which is represented by Councilman Roman Reyna.