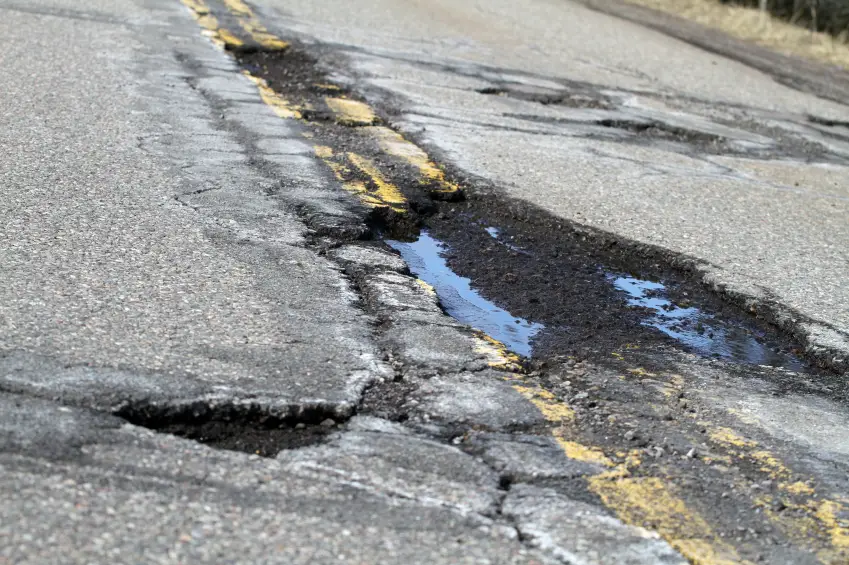 FOR IMMEDIATE RELEASE
CONTACT:
Graham Brownstein, TransForm, (916) 441-0204 x 302, graham@transformca.org
Ahmad Chapman, TransForm, (916) 441-0204 x 301, achapman@transformca.org
Noah Finneburgh, Next Generation, (510) 289-0908, noah@nextgeneration.org
Warner Chabot, California League of Conservation Voters, (510) 375-2141, warner@ecovote.org
Rebecca Saltzman, California League of Conservation Voters, (510) 844-0226, rebecca@ecovote.org
SEN. DARRELL STEINBERG INTRODUCES BILL TO EMPOWER LOCAL COMMUNITIES TO FIX TRANSPORTATION
Coalition of Business, Labor, and Environmental Groups Launches to Pass SB 791
(Sacramento, CA) Today, California State Senate President Pro Tem Darrell Steinberg introduced legislation, SB 791, which would empower local communities in California to fix transportation.
"SB 791 empowers local communities to meet their local transportation needs, improve regional mobility, and invest in high-priority, job-creating infrastructure improvements," said Sen. Steinberg.
SB 791 is enabling legislation which would empower regional transportation agencies to develop local plans to reduce traffic congestion, fix roads and bridges, and improve public transit. Voters would then be allowed to decide if they want the local transportation improvements, paid through a local levy on gas purchases. SB 791 has already gained support from a coalition of leading business, labor, and environmental organizations.
"The transportation improvements that would be made possible by SB 791 would create desperately needed good jobs in California," said Maria Elena Durazo, Executive Secretary-Treasurer of the Los Angeles County Federation of Labor, AFL-CIO. "Every $1 billion invested in transportation creates about 47,500 jobs. SB 791 will put Californians back to work, especially those who have been hit hardest by the recession."
Sacramento Mayor Kevin Johnson is also supporting SB 791. "Sacramento has multiple major downtown infill projects under way and a growing population," said Mayor Johnson. "But we're struggling just to get our roads and transit adequate for current demand — let alone future needs. SB 791 will go a long way toward helping us get where we need to go now and for many years to come."
SB 791 would also have positive impacts on the environment and public health, which is why The California League of Conservation Voters is supporting the bill.
"Almost half of California's greenhouse gas emissions come from transportation," said Warner Chabot, CEO of the California League of Conservation Voters. "SB 791 will provide Californians with better transportation choices. It will lead to fewer cars on the road and will greatly reduce greenhouse gas emissions. This bill is an environmental milestone."
SB 791 is also good news for business in California.
"It is clear that when we improve transportation, it makes for a better business climate," said Mary Leslie, President of the Los Angeles Business Council. "SB 791 is just the business-friendly legislation we need in California today."
California has a significant backlog of needed transportation improvements. Over $100 billion in deferred road and highway repairs have piled up over the last decade in California. The state has some of the worst traffic congestion in America. In 2009, Californians spent 846 million hours stuck in traffic, at a cost of almost $20 billion in wasted time and productivity. Congestion in Los Angeles is particularly bad. In LA, drivers spend an average of 2 work weeks a year stuck in traffic in their cars. Businesses and families in California lose $32 billion each year as a result of employees being stuck in traffic.
Despite the need for transportation improvements, California keeps cutting transportation. Since 2000, over $4 billion in state transit funding has been cut. The value of the main source of state transportation funding, the state gas tax, has declined by over 30% since 1994 due to inflation, while transportation needs are growing. Caltrans estimates that we need over $10 billion in new funding just to bring the current system up to a level of good repair.
Studies have shown that Californians would back legislation like SB 791. According to a recent LA Times poll, 58% of the public supports allowing local governments to raise taxes on specific items if a majority of local voters approves it. Under current law, these local votes can't happen. Only SB 791 can change that.
SB 791 now moves to the Assembly Transportation Committee.
For more information on SB 791, visit www.GoLocalCA.org
###