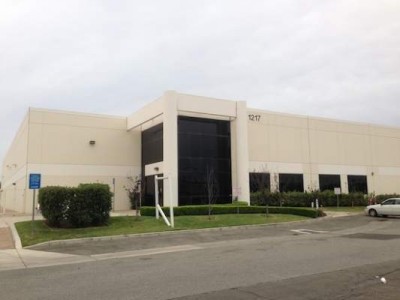 Santa Ana is part of the First District of the Orange County Board of Supervisors and our elected representative is Janet Nguyen, who currently is preoccupied with running for the 34th State Senate District.  So preoccupied apparently that she has blown off, repeatedly, the Santa Ana residents and business owners who are fighting the O.C. Supervisors' decision to open up a huge homeless shelter at 1217 Normandy Place, in Santa Ana.
Nguyen isn't the only local politician who has been MIA on this issue.  Santa Ana Councilman Vince Sarmiento represents that area and one of the ladies who is fighting the shelter, Dora Lopez, tells me that he too has refused to meet with local residents and business owners.  This is the same useless Sarmiento that pulled papers to run for Mayor but thankfully withdrew from that race.
The OC Board of Supervisors approved the $3.6-million purchase of the 23,220-square-foot industrial warehouse at 1217 Normandy Place back on July 15,2014, according to the L.A. Times.
But here is the rest of the story.  I have no doubt that the County needs a homeless shelter but how this one came about really stinks.  Lopez tells me that the City of Santa Ana did not notify the business community near the site of the proposed homeless shelter and that 90% of the local residents in that area are renters.  She claims most were not notified and thinks that the notices went to the landlords, who ignored them.  She says that the City of Santa Ana is claiming to have sent out thousands of emails but Lopez laughed at that as she knows damn well that few residents in that area even have access to email.
Even worse, Lopez claims the city notice about the public forum that was held on July 2 did not go out until two days before the meeting.
The residents weren't the only ones who got late notice.  "I found out about this on Wednesday when I got my agenda, so it's sort of the same issue. We just found out," said Supervisor John Moorlach, who questioned why the vote wasn't delayed, as reported by the Voice of OC.
Supervisor Pat Bates also said key input was missing and that another forum was called for.
And Supervisor Todd Spitzer, meanwhile, agreed that Santa Ana Unified board members "need to weigh in."
According to Lopez the entire SAUSD School Board was MIA on this as well including Trustee John Palacio, who is up for reelection in November.
Both Lopez and Spitzer criticized the County for not presenting a safety plan for the shelter, particularly when it comes to homeless sex offenders.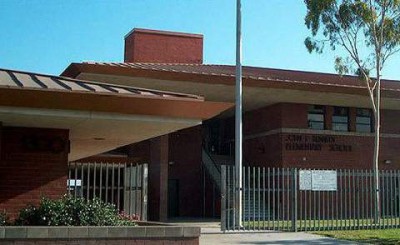 The site of the homeless shelter is less than 1,000 feet from a public school, Kennedy Elementary School, and Madison Park.  The nearest homes to the shelter site are the densely populated Cornerstone Village apartments at Minnie Street and McFadden, which are home to many immigrant families, according to the OC Weekly.
Former OC Register reporter Andrew Galvin, who now writes on a freelance basis for the OC Weekly, derided Lopez and her fellow residents as "NIMBYs" in an article published on August 5.  The truth is that the neighborhood in question is represented by lame politicians who don't care about the poor families who live there and the County failed to properly notify the community about the forum on July 2.  Calling these people NIMBYs is insulting as they have a good point about the lack of transparency of this project.  And it should be noted that Galvin lives comfortably in Huntington Beach – many miles away from the site of the proposed Santa Ana homeless shelter.
Fortunately the Supervisors are going to consider this project yet again after a 90-day due diligence period.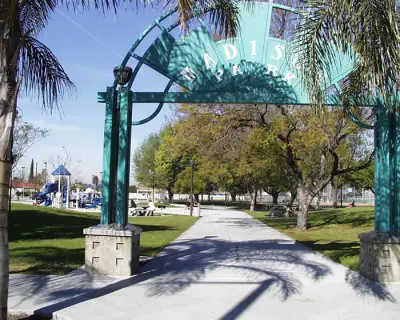 Local activists are planning to hold a community forum at Kennedy Elementary School, located at 1300 East McFadden, on Aug. 19, 2014, from 6:30 to 8 pm, to inform residents about the homeless shelter.  Lopez tells me that parking is limited at Kennedy but the SAUSD administration rejected her request to use the much larger Century High School or Villa Fundamental Intermediate.  
RSVP for the community forum by calling Lopez at 714-876-4586 or emailing her here.  Or you can call Susana Sandoval at 714-287-6282 or send an email here.
The Santa Ana City Council, as well as City Manager David Cavazos, are already on board with placing a homeless shelter in Santa Ana, according to the Voice of OC.  That might explain why Sarmiento has been MIA.
But at least three of the OC Supervisors appear to be willing to listen to Lopez and her allies, so there is hope.  And when the County tried to force a homeless shelter on the City of Fullerton the people of that city rose up and stopped the County.
But in a neighborhood that is poor and mostly Spanish speaking who will stand up to the Supervisors?  Lopez and her friends and neighbors are trying to do what they can.  They should not be derided for standing up to the politicians who won't have to live near a giant homeless shelter.
Voters should take note about the actions, or inaction, of Nguyen, Sarmiento and the SAUSD School Board.  When Nguyen and Palacio ask for their vote in November the voters should remember that they did not lift a finger to help them.
You can email the Santa Ana City Council about this here.  You can email Councilman Sarmiento here.  You can email Supervisor Nguyen here.  You can email Supervisor Spitzer here.  You can email Supervisor Bates here.  You can email Supervisor Nelson here.  You can email Supervisor Moorlach here.