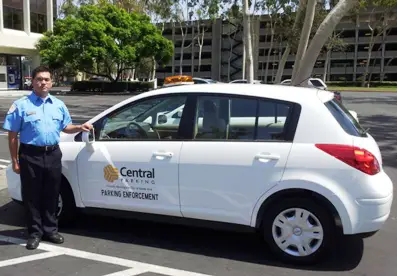 Santa Ana Police Department
Community: Police Department Contracts with Central Parking for Parking Enforcement Duties
In an effort to provide more efficient and effective services to the community, the Santa Ana Police Department has contracted with Central Parking System, Inc. to assume some of the City's on-street parking enforcement effective September 4, 2012.
Central Parking's primary responsibility will be to monitor the weekly street sweeping routes but they may also issue citations for other violations including, but not limited to, parking in an alley, no parking/stopping zones and permit parking districts.
The Santa Ana Police Department and Central Parking have been working diligently to ensure a seamless transition. However, if any member of the public has any issues or concerns resulting from the transition they may contact Central Parking at (714) 751-2355 (on or after September 4th) or the Santa Ana Police Department's parking control supervisor at (714) 245-8225.
###