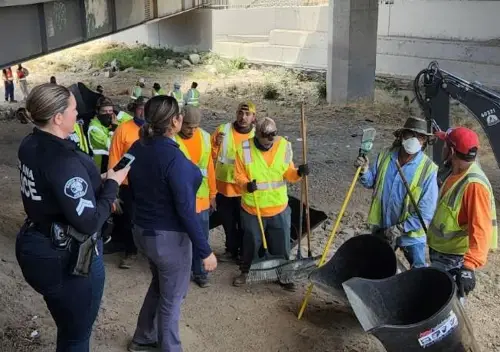 A joint effort by the Santa Ana Police Department, Public Works Agency, the Quality of Life Team (QOLT), City Net, Landscape West, the California Highway Patrol (CHP), and CalTrans addressed issues under the 5 freeway bridge over Santiago Creek on July 27.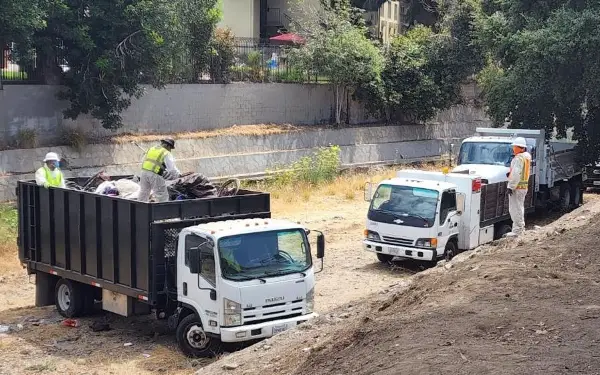 Cleanup crews from CalTrans and QOLT cleared trash and debris from under the bridge while Public Works staff loaded the bags on a 10-wheel truck. CalTrans and CHP posted warning signs about the cleanup three days prior, but some individuals remained onsite until the cleanup began. Street Maintenance Supervisor Luzanna Guillen from our Public Works Agency was instrumental in the cleanup operation, taking initiative by setting up pathways for the crews and directing staff and contractors to ensure the operation was done effectively and efficiently.
Which Santa Ana City Council candidates will you vote for this November?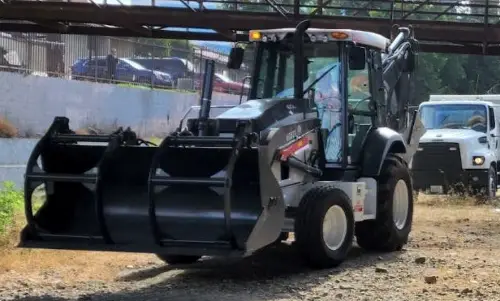 During the operation, officers and crews from QOLT cleared encampments or homeless related debris that were located along the 5 freeway and Flower Street. City Net outreach workers helped individuals that requested assistance, including housing one individual at the new Carnegie Navigation Center and driving two others to the DMV to obtain ID's. City staff are working closely with CalTrans to schedule regular maintenance moving forward. I want to thank everyone that assisted with this operation!