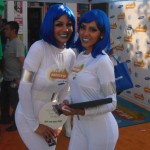 I stopped by the Fiestas Patrias event in downtown Santa Ana today. Boy was it crowded!  Everyone was having a great time.
The exhibits are set up all along Fourth Street, or Calle Cuatro.  Vendors included a dizzying array of major corporations, such as Wells Fargo, Albertsons and State Farm Insurance, and smaller vendors selling toys, jewelry, hats and clothing.  And there were a ton of food vendors too.
The Fiestas Patrias parade is scheduled for tomorrow, Sunday, Sep. 19, at 4 pm.
Disneyland is getting involved this year too, for the very first time. Mickey and Minnie Mouse will be serving as Children's Grand Marshals.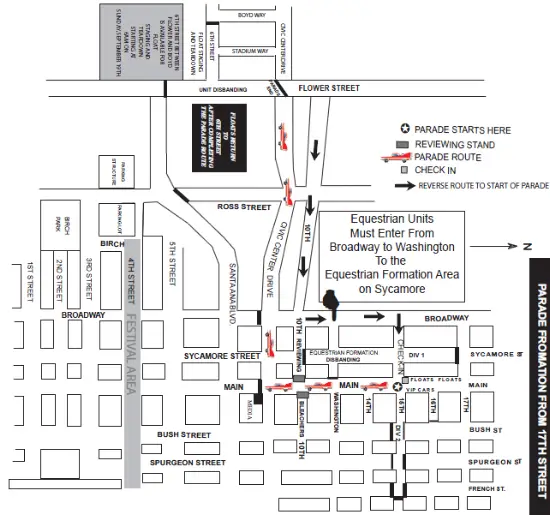 Click here to download the Parade Route map or see the graphic above.
Click here for the full entertainment schedule for today's and tomorrow's musical performances, at the Fiestas Patrias event.
The Fiestas Patrias Film Festival is also continuing this weekend.  Click here to read about it.
Click here to see a picture slideshow of last year's Fiestas Patrias event and parade.