The depravity of Santa Ana's overpaid City Manager, David Cavazos, seemingly knows no end. A private investigation, by the law firm Atkinson, Andelson, Loya, Ruud & Romo, which was initiated after Mayor Miguel Pulido and Council Member Michele Martinez complained about Cavazos in an email to City Attorney Sonia Carvalho, on Sep. 27, found that Cavazos failed to disclose a romantic relationship with a Santa Ana employee until a year after the fact, and that his complaint of sexual harassment by Martinez was without merit, according to the O.C. Register.
While the investigative report did not indicate that Cavazos violated the city's personnel policies, Pulido rightfully said that Cavazos' behavior exposed the city to millions of dollars of potential liability. Pulido intends to continue to go after Cavazos, which we applaud. 
It is unbelievable that Cavazos went as far as to accuse Martinez of sexually harassing him. I believe he is going to come to regret this false accusation.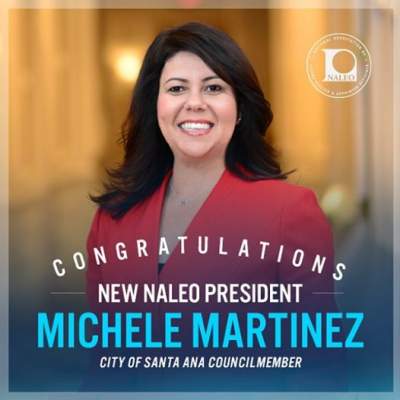 He said that Martinez invited him to her hotel and a non-work-related happy hour in 2013 and that she questioned his housing allowance, eligibility for a bonus and performance evaluation because he had rejected her supposed romantic interest.
But investigators believed Martinez when she said that she gave Cavazos bicycle shorts as a friendly gesture.
Anyone who knows Martinez knows that she is friendly and she does value wellness. Giving someone bicycle shorts and encouraging them to get active is exactly what I would expect of her.
Perhaps Cavazos was projecting as the investigation found that he began a romantic, consensual relationship with a city employee in August or September of 2014 and he purposefully did not disclose it until a year later in an Aug. 27 email to Pulido.
Cavazos made the ridiculous excuse that because the city employee he is having a dalliance with works in a different department and he allegedly has no work interaction with her it was okay for him to keep his romance private.
He also alleged that he met the city employee outside of work. But the report indicated that both Cavazos and the woman in question knew that they both worked for the city when they met.
To make matters worse, the report also found that Cavazos asked a city employee, whose name was redacted, to write a memo about a phone call the employee had with Pulido regarding an appointment to a different position. And Cavazos searched Pulido's and Martinez's emails without authorization, however it was not clear due to redactions whether Cavazos, accused of signing off on the monitoring, ordered it.
The report also found that there was insufficient evidence to show that Cavazos improperly influenced recruitment of an employment selection panel last August and September.
Pulido was not pleased by Cavazos' horrible and malicious accusation against Martinez. He said that "His false accusation claiming that Councilmember Martinez sexually harassed him were found to be completely untrue and this type of behavior and judgment from a city manager is of grave concern to me."
Pulido is not done with Cavazos. He plans to propose a new city ordinance that would prohibit personal relationships between city employees. Pulido said that other cities have established similar policies.
Martinez ripped Cavazos too, in a text message that stated that "residents deserve a city manager that "leads by example in a professional and ethical manner. Now that the investigation is concluded and the facts are on the table, it is abundantly clear that Mr. (Cavazos) did not live up to our expectations."
As one might expect, Councilman David Benavides, who divorced his wife while running unsuccessfully against Pulido a few years ago and recently married one of his city commissioners, defended Cavazos, stating that "whatever was spent (on  the investigation) was too much."
Gerry Serrano, president of the Santa Ana Police Officers Association, said the findings of the investigation were "alarming." He also said that "It tends to show that the city manager is being less than truthful. There are some serious allegations that, if true, probably require further investigation and some type of action."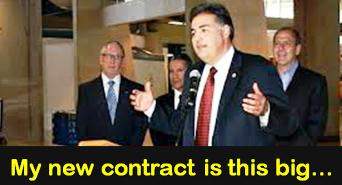 Cavazos is paid more than $370K per year as well as $117K in benefits. Benavides and his Council colleagues voted to give Cavazos a $17,085 bonus in January and the following month they extended his contract until February 2019 instead of October 2017.
Cavazos earns more than any city worker in all of Orange County and he is the sixth-highest paid city manager in all of California. We are paying a fortune for this unethical man!