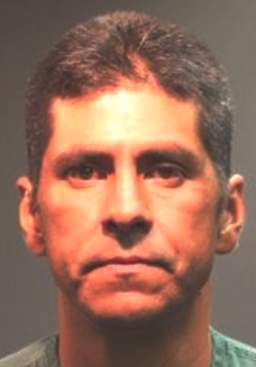 Santa Ana Police Department
Advisory: Robbery Suspect Arrested After Anonymous Caller Sees Suspect Vehicle Shown In TV News story
Arrested: Heriberto Escalera Contreras (36) Santa Ana
Charges: Outstanding Warrant for Burglary, Possession of Narcotic (Methamphetamine), Bringing Narcotics into a Jail Facility and Robbery
Update/Arrest: On 6/18/15 at 4:50 P.M., officers responded to the Mobile Gas Station Edinger/Main after an anonymous citizen called to report that the suspect vehicle that was shown on TV news of the robbery that occurred in the 7-Eleven parking lot (2242 S. Grand) on 6/15/15, was currently parked in the lot.
Upon arrival, officers located the vehicle; a Mobile Gas employee provided a clothing description for the driver. Officers located the subject in the vicinity and detained him without incident. He had the keys to the vehicle in his pocket and acknowledged that the vehicle belonged to him.
Officers arrested the subject on an unrelated warrant for Burglary and possession of Methamphetamine. The suspect was also found to have concealed narcotics on his person while being booked into the SAPD Jail Facility (Felony). Contreras was interviewed by SAPD Robbery Detectives where he made statements placing him at the robbery scene. The Suspect has been positively identified by the victim as the suspect in the 6/15/15 Robbery.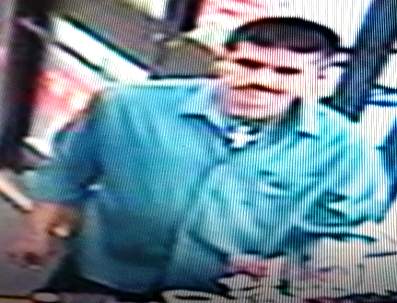 Original Crime
Location: 7-11 (Retail Convenience Store), 2242 S. Grand Ave., Santa Ana
Summary:
On Monday, 6/15/15, at 07:26 A.M, as the 10-year old victim waited in the car, her mother entered the 7-11 store at 2242 S. Grand. The male suspect (Contreras) parked his van next the victim and was able to look down into her car and see a wallet in the center console. The suspect exited his van, opened the victim's car door, entered the vehicle and grabbed the wallet. He re-entered his truck and closed the door.
After the suspect took the wallet the 10-year old exited her mother's car and approached the suspect's truck. She opened the truck door (in order to retrieve the wallet) but the suspect attempted to pull it shut. The 10 year old struggled with the suspect, opening and closing the door, for approximately one minute. Eventually, the suspect handed her the wallet. As the suspect was about to leave the victim's mother exited the 7-11.
When her daughter told her what happened she ran up to the suspect and told him she was calling the police. The 10 ten year old victim wisely used her cellular phone and photographed the rear license plate as the suspect drove from the parking lot. The child victim was not injured and the wallet, containing cash, was retained by the victim.