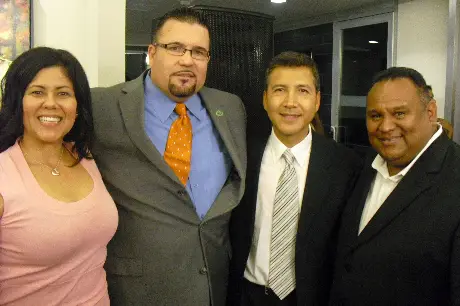 The O.C. Voter Registrar has just about processed all the votes.  Here are a few of the more interesting results:
Congresswoman Loretta Sanchez beat Van Tran, by 8 points.  The votes are still being counted, but it is over for the Trannies.
No problem for State Senator Lou Correa.  He easily beat Lucille Kring.
Same goes for Assemblyman Jose Solorio, who wiped the floor with Robert Hammond.
In Santa Ana, it is over for Alfredo Amezcua and his unhinged coalition.  Mayor Miguel Pulido won with almost half the vote.  Amezcua only got 25% of the vote – he spent perhaps 200K for just over 6,000 votes.  Ouch!
The other Santa Ana mayoral candidates are far behind, but Charles Hart edged out George Collins.  Who cares though.  They really weren't a factor in this race.
Sal Tinajero won in Ward 6, with close to 52% of the vote.  Nam Pham got 26% of the vote.  Helen Martinez didn't matter in this race.
And in case you are wondering, in the SAUSD school board race John Palacio won and Audrey Yamagata-Noji is behind him.  Turnout was low.  But I spent less than a thousand and got over six thousand votes.  Let's just say I spent a lot less per vote than Amezcua did for his 6,000 votes!  Thanks to all that supported me and voted for me.  I will run again in two years – and this time we will start early and run a major campaign.  And I will continue to run my www.fixthesausd.com blog in the interim.