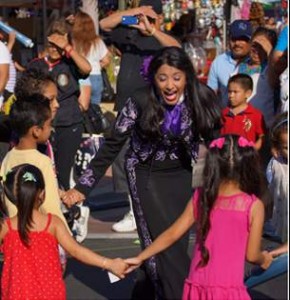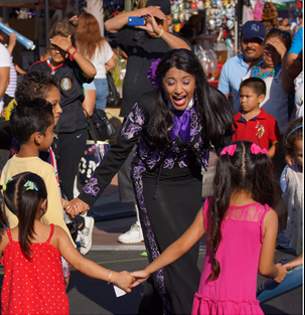 City of Santa Ana, Downtown Orange County
Community: Community Spring Kickoff Event and Best Bakery in Town Contest
SANTA ANA, CA (March 7, 2014) – The City of Santa Ana is proud to announce the First Annual "Plaza Primavera" event, Saturday, March 22, 2014 from 4 to 8 p.m. at Plaza Santa Ana (Corner of Fourth and French Street). This spring Plaza event will offer free to the public, Mariachi, dance performance, singing, arts and crafts, and the conclusion of the City's first Best Bakery (Panaderia) contest.
There will be an opportunity for children and family members to create arts and crafts, enjoy "pan dulce," and have an afternoon and evening of free family fun under the stars celebrating the start of spring with Mariachi music, ballet folklorico, singing, and other performances. Corn on the cob and other great things to eat will be available for purchase. For more details about this event go to: http://www.vibrantsantaana.org/plaza-primavera/
The City has also launched this month the Best Panaderia (Bakery) in Town Contest. Panaderias through out Santa Ana are invited to participate in this friendly competition that will involve the City's two Senior Centers helping select six finalist who will then compete at the March 22 Plaza Primavera event. The First and Second place winners and honorable mentions will be announced at the City's first community spring kickoff event. For more details on the contest and for the application process for Panaderias to participate, go to: http://www.vibrantsantaana.org/pancontest/
Interested bakery participants must first complete a simple application to secure an appointment time to deliver their entries. To submit an application and make an appointment, contact Patty Lopez at (714) 647-5325 or at plopez@santa-ana.org. Applications will only be accepted through Tuesday, March 18, 2014.
The winners of the final taste test will be recognized at a televised City Council meeting as the Best Panaderias in Santa Ana for 2014.
###