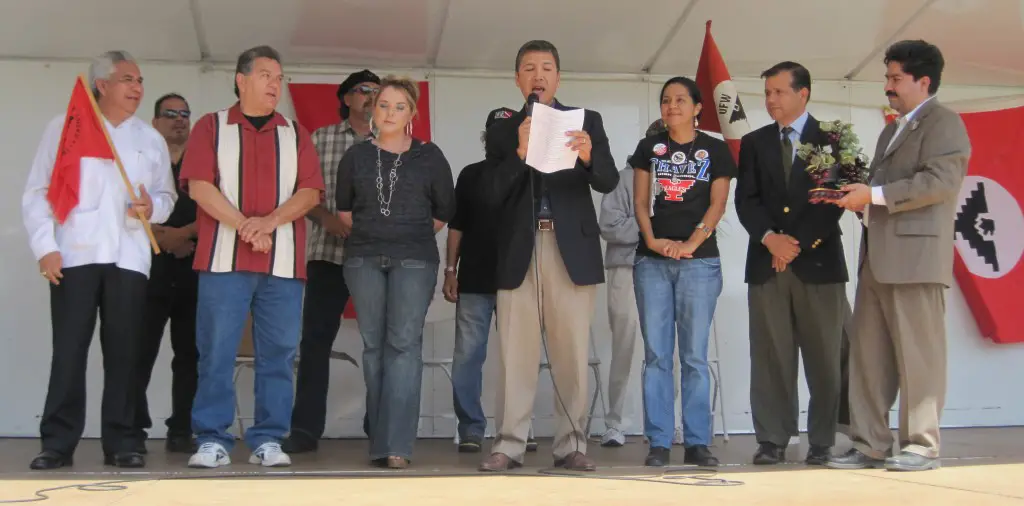 Local attorney and mayoral candidate Alfredo Amezcua is pictured on the left, holding the United Farm Workers flag.  The man in the middle, on the microphone, is Councilman Vincent Sarmiento.  Solorio is pictured on the right.  Next to him is Santa Ana Mayor Miguel Pulido.  Picture courtesy of Assemblyman Jose Solorio's office. 
Assemblyman Jose Solorio's office sent us a few pictures taken at last Saturday's Cesar Chavez celebration, at Jerome Park, in Santa Ana.  Reportedly over three hundred Santa Ana residents showed up to the festivities.

Below are additional pictures.  You can also see the pictures I took, as the event was being set up, at this link.