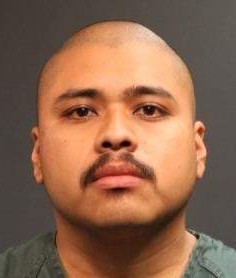 Armando Antunez, a defendant in the Gang Injunction in Santa Ana's Townsend Neighborhood has been shot by the SAPD, according to Santa Ana community activist Igmar Rodas.
The shooting has now been corroborated by the O.C. Register, which reported that "at about 6:15 p.m. Santa Ana police fired at a suspect in the 800 block of South Townsend Street.  A weapon was recovered at the shooting scene, but police didn't immediately disclose how it related to the situation."
Rodas also is claiming that those opposing the gang injunction are being targeted by the police however he offered no proof of this.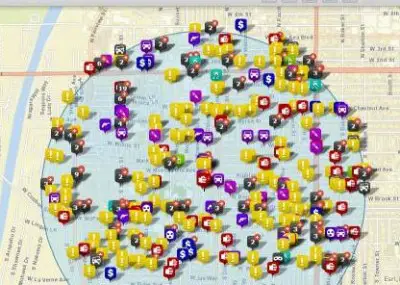 Angel Arellano, a 17-year-old documented Townsend Street gang member, was shot on Christmas Eve, last year, as we reported.  He died from his injuries.  The SAPD offered a reward for tips about who shot him but no one was ever arrested.
The O.C. District Attorney cited Arellano's death in a press release that stated that the recently-approved permanent injunction was in response to "decades of violent crimes committed by this gang and numerous residents pleading with law enforcement to eliminate the gang presence so that they no longer have to live in fear."
The injunction against the Townsend Street gang sought by District Attorney Tony Rackauckas restricts the otherwise legal, everyday activities of the gang's members in a .39-square-mile area dubbed a "safety zone," that is bordered by McFadden Avenue, and Raitt, Sullivan and First streets, according to the Voice of OC.
Those enjoined would be prohibited from associating with gang members in public spaces within the safety zone, with the exception of certain spaces such as schools or churches.
The residents who are challenging the DA's injunction say that they are not active participants in a gang.  But take a look at the crimes that have happened in their area in the past month.  Clearly things are out of control in the Townsend neighborhood.  Whether or not a gang injunction is the cure may be debatable.  What we do know is that gangs are the biggest problem in our city – not the police, who are severely undermanned.
If the police did shoot someone tonight I am looking forward to finding out what he did to put himself in that situation.