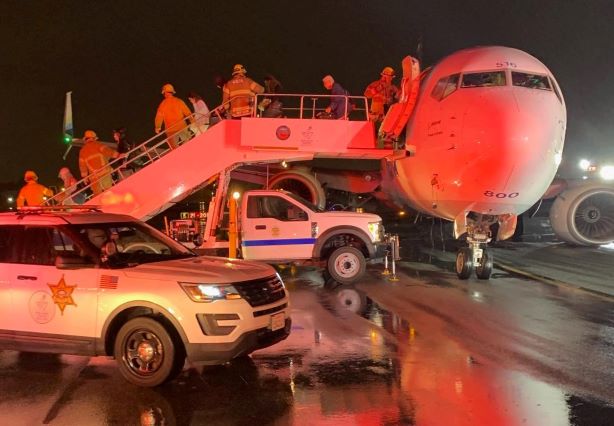 Last night amid the rain and wind OCFA fire crews were called to John Wayne Airport when a 737 Alaska Airlines jet experienced an issue while taxiing to the gate after landing.
Pictures posted by the OCFA on Facebook show that the jet engine on the right wing (when facing the jet) had dipped to the surface upon landing, rendering the jet unable to taxi to the airport gate.
Fortunately, no one was injured. The passengers were however stranded. Firefighters worked with airport staff and the pilots to safely get everyone off the plane.
The airport provided a shuttle that drove up to the jet as the firefighters made sure everyone could safely disembark from the jet.
Airport emergencies are just one of the many things OCFA firefighters train on. Their joint training with airport staff makes these incidents run smoothly.