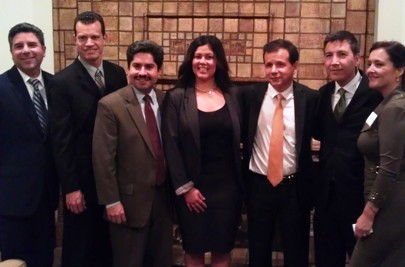 One thing that separates Santa Ana Council Member Michele Martinez' campaign for the 69th Assembly District, from that of liberal candidate Julio Perez, is the ample support she is receiving from local businessmen.  Perez is almost entirely funded by unions – the same unions who regularly advocate for more regulations, higher taxes and other job-killing mechanisms.
Local business owners Benjamin Mendoza, Ken Taylor and Manuel "Tiger" Vasquez are in fact hosting a fundraising reception in Support of Martinez on Thursday, March 29th, 2012, from 5:30 P.M. to 7:30 P.M., at 710 S Main Street,  in Santa Ana.  Parking will be across the street at A-1 Muffler.
Hors d'oeuvres and refreshments will be provided.
Suggested Contribution Levels:
Gold Sponsor $2,500 ● Silver Sponsor ● $500 Bronze Sponsor $249 ● Individual $100.00 ● Other $
RSVP at your earliest convenience to michelemartinez2012@gmail.com or call 714-564-0130.
Checks should be made payable to:
Michele Martinez for Assembly 2012 FPPC ID# 1340956, and mailed to Michele Martinez for Assembly 2012, 310 W. 3rd Street, # 1018 Santa Ana, CA 92701.
Contributions can also be made online a: https://secure.actblue.com/page/2012martinez.