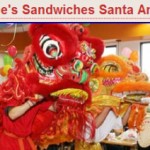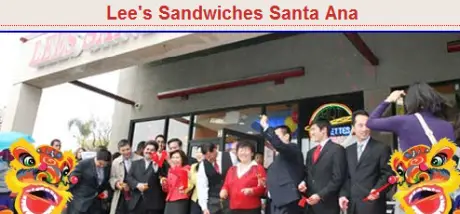 Today is the one-year anniversary of Lee's Sandwiches in Santa Ana.  They will have free food samples and music form 12 noon to 4 pm.
Lee's Sandwiches in Santa Ana is located at 3350 South Bristol, Suite A, in the Target Center.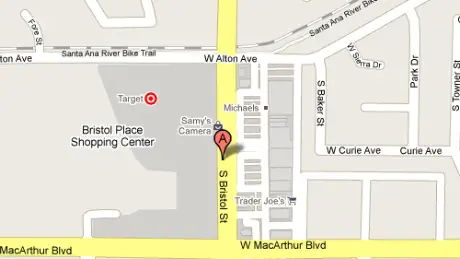 Lee's Sandwiches is the product of the merging of ideas and family support. Chieu Le, the founder, came to America and settled in San Jose, CA in 1980. He began taking adult education classes to study English and frequently bought food from a catering truck before and after class. Seeing the potential of a portable food service vehicle, Chieu Le worked on a catering truck to better understand the business. By 1981, he bought his first catering truck and started his route around San Jose.
Chieu Le saw more potential in the catering truck business. He saw the need for trucks to have a place to park and clean their trucks with access to easily restock food and ice. The idea developed into Lee Bros. Foodservices, Inc, which him and his younger brother Henry Le developed in 1982. They chose the name "Lee" so it would be easily pronounced.
Within time, they created the largest industrial catering company in Northern California; serving more than 500 independently owned and operating catering trucks at one time.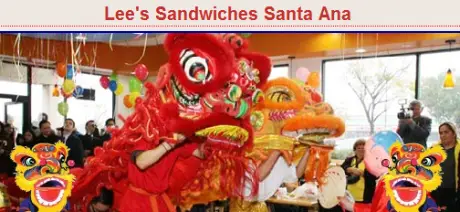 Lee's Sandwiches attracts a diverse crowd, from traditional Vietnamese- Americans to a younger crowd, all ethnicities of all ages with the extensive menu that offers a unique dining experience for every preference.
Beyond providing fresh and delicious food for their customers, Lee's Sandwiches is heavily involved with the communities it serves. They have contributed and helped raised additional funds for many tragedies including 9-11, Hurricane Katrina, the floods in Vietnam, earthquakes in Mexico, and other local charities such as donating food and sponsoring various community and non profit events.