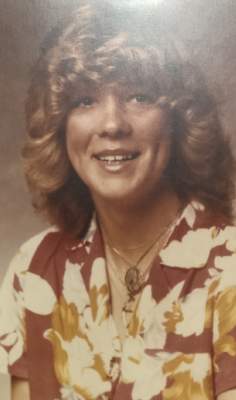 SANTA ANA, Ca. (December 29, 2021): Investigators are looking to identify a person of interest in the 1980 homicide of 15-year-old Kerry Patterson.
Kerry was last seen on June 26, 1980 walking in the area of Parks Junior High School in the 1700 block of Rosecrans Avenue in Fullerton. Investigators believe she was heading toward her home in the 1700 block of Peacock Lane. She was last seen wearing loose-fitting blue pants, white Vans and either a white T-shirt or Hawaiian print blouse. Kerry also was wearing a yellow pendant necklace that said #1.
On December 27, 1980, remains were found in a field near Tonner Canyon and the 57 freeway in Brea. The remains were later identified as Kerry Patterson.
Over the years, investigators have continued to pursue the case and work to establish new leads.
In January 2020, an individual came forward with information about a man believed to be in the area at the time of the Kerry's disappearance. That individual was able to provide a description and a composite sketch was created.
Investigators are looking to identify this person of interest because it is believed he may have valuable information that may assist in the case.
If anyone can identify this individual or provide any information on Kerry Patterson's disappearance please contact Investigator Bob Taft at 714-647-7045 or coldcase@ocsheriff.gov. Anonymous tips can be submitted to OC Crime Stoppers at 855-TIP-OCCS (855-847-6227) or at occrimestoppers.org.