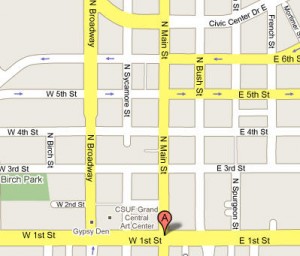 Santa Ana's downtown is a ghost town at night, but should it be?
Have you visited downtown Brea, Fullerton or Huntington Beach recently?  All three of those areas are absolutely jam-packed most evenings.  Why is Santa Ana's downtown so moribund by comparison?
I visited the Art Walk at the Artists Village last night and it was great to see folks actually visiting our downtown.  But I also observed them leaving in droves fairly quickly.
How can we keep them around – and get them to spend more money on our local vendors?
This weekend the Orange Street Fair is racking them in by the thousands – but we could be doing that every Saturday night!
Brea used redevelopment money to destroy much of their old downtown.  The result is nice but they won't be reaping the benefit of their increased tax revenue for years.  Fullerton adopted more flexible regulations allowing new bars and restaurants to thrive.  The result has been a lot of business, but a lot of police activity too.  Huntington Beach's Main Street benefits from the local beach environment and a lot of tourism.
So what about Santa Ana?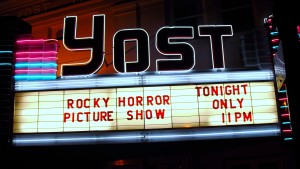 My co-blogger Sean Mill and I toured the Artists Village last night then walked over to the Yost Theater and to the surrounding Fiesta Marketplace area.  There were a few businesses open but many were closed.  But we saw so much potential!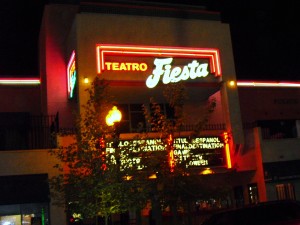 I have already proposed an Olvera Street type attraction – and after last night I believe even more firmly that 4th Street could serve as the backbone of such an enterprise.  We could call it "Calle Quatro" and close off 4th St. on Saturday nights, between Spurgeon and Main St.  The resulting area could be populated with street entertainers, street taco stands, and vendors selling authentic Mexican and other Latin American merchandise.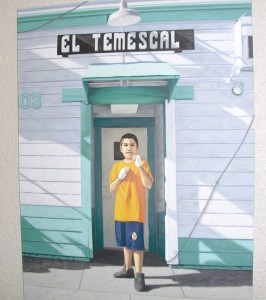 And how about some live music?  Or boxing exhibitions, courtesy of our local youth boxing clubs?  Or maybe even live Lucha Libre?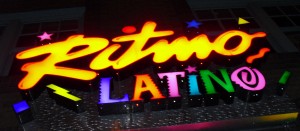 How about mariachis strolling the street?  Or a mariachi contest?  Or a salsa band and dancing in the street?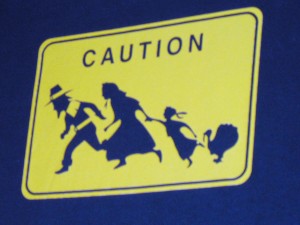 Funny shirts abound at Calacas in Santa Ana
How about debuting young Latino comedians?  It would be easy to erect temporary stages to host all of this.
To accomplish this, the merchants in our downtown area need to come together.  This needs to be their project, not the City's.  We don't need redevelopment money – just hard work and initative.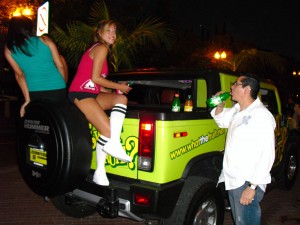 The Jarritos company would love to get involved with Calle Quatro!
And what about marketing?  Are you kidding?  It would be EASY to get radio stations involved, and maybe T.V. stations too!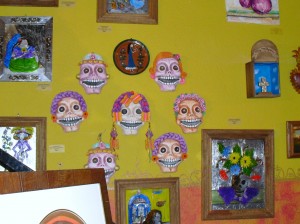 Cantera, in downtown Santa Ana, offers unique Latino-flavored art
Why go to Huntington Beach for margaritas when you can go to Santa Ana instead – and enjoy a more authentic atmosphere?
We will need help from the City of Santa Ana.  How about a reduced business license fee for this area?  And maybe making it easier for new bars and restaurants to locate here?
In my vision, this area would add to, not detract from the Artists Village.  In fact native artisans would be a big part of Calle Quatro!
The sky is the limit for Calle Quatro – what are we waiting for?