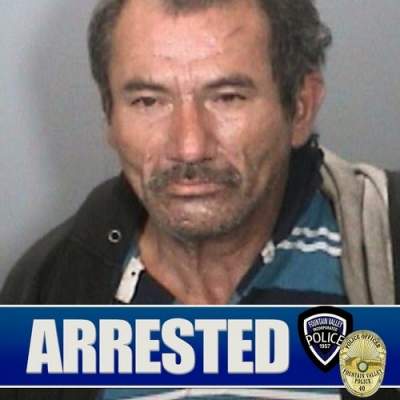 On January 3, 2021 at 0302 hours, Fountain Valley Police Department Officers responded to the area of Talbert and Mt. Washington regarding a small fire.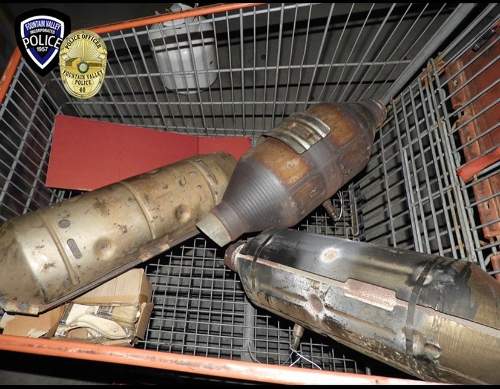 When the police officers arrived, they located 50 year-old Felipe Batalla, a transient of Fountain Valley.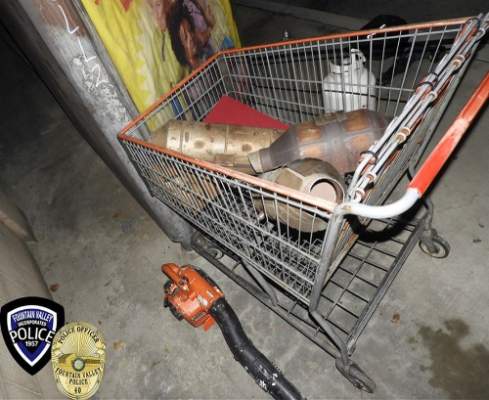 Some of you may remember Mr. Batalla from a recent press release regarding catalytic converter arrests (Incident #20-42155).
During this investigation, Officers found a shopping cart next to Batalla which contained 3 cut catalytic converters and a reciprocating saw.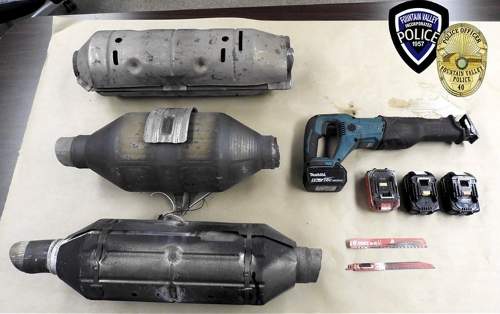 Batalla was arrested (again) for possession of stolen property, possession of burglary tools, and providing false information to a Police Officer.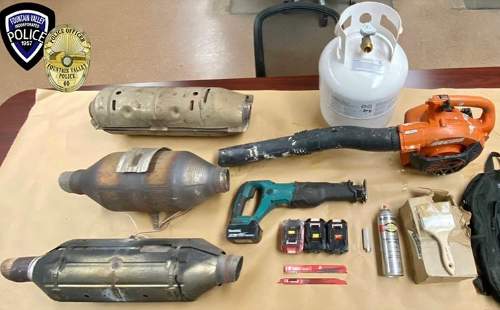 Mr. Batalla was subsequently booked into Orange County Jail for these charges. Incident #21-00170.