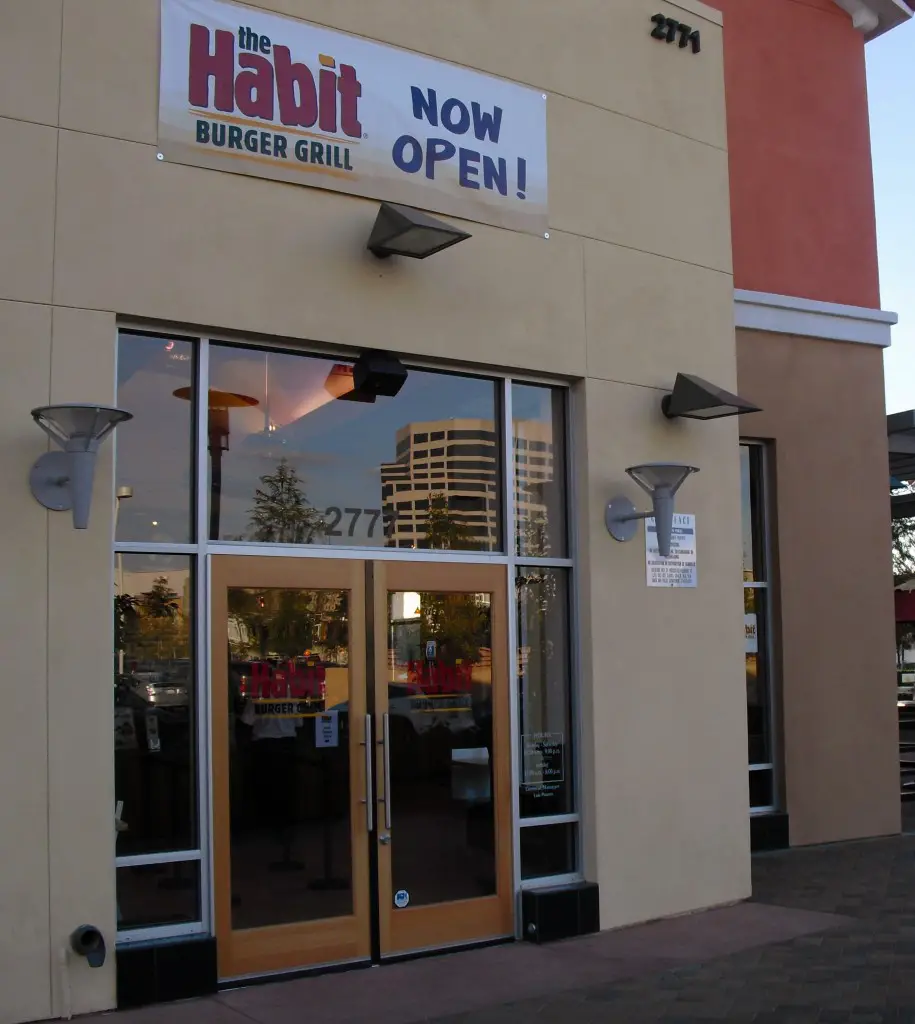 Habit Burger Grill's first Orange County location officially opened today, at the CityPlace Shopping Center in Santa Ana. 
For the uninitiated, Habit Burger is said to be the West Coast's best burger. 
The first Habit Burger Grill stand opened more than 30 years ago in Goleta, a small beach haven near Santa Barbara. The Habit now operates four units in the Santa Barbara region including one on State Street.
Two more Habit Burgers are coming to Fullerton and Lake Forest, according to the O.C. Register.  Their corporate offices are located in Irvine.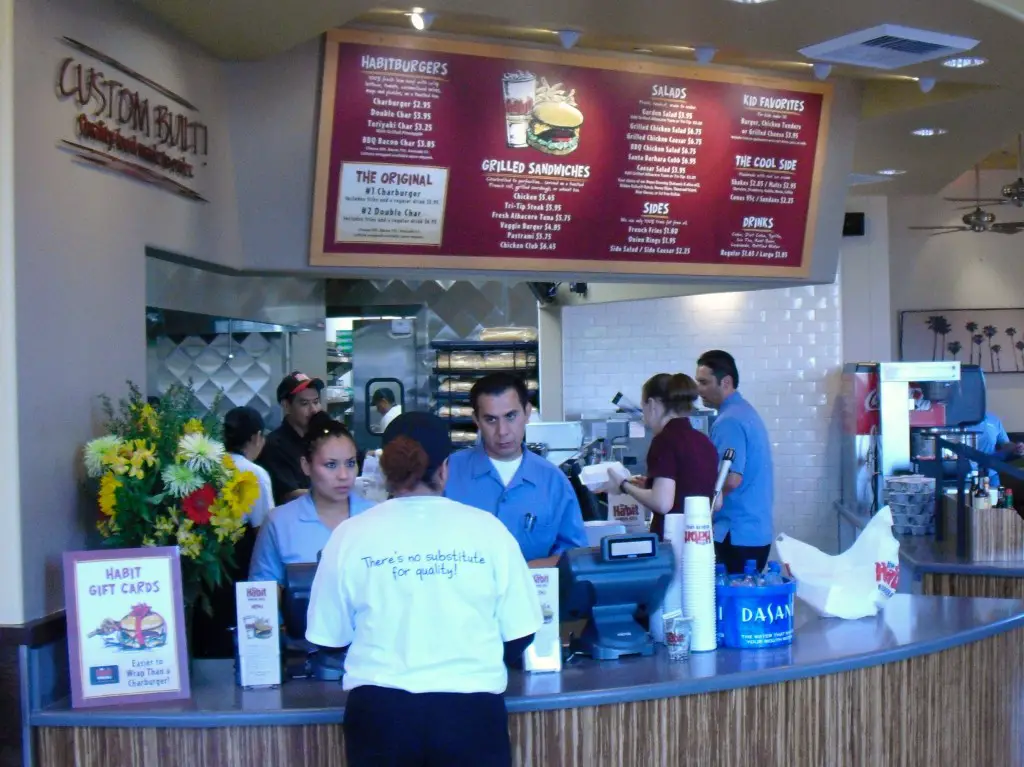 The new Habit Burger in Santa Ana gave away free burgers last Thursday and Friday.  While the results were somewhat mixed, according to reader anecdotes over at the O.C. Register, the manager I spoke to today assured me that they are ready, their new employees are well trained, and they have the best burgers in town.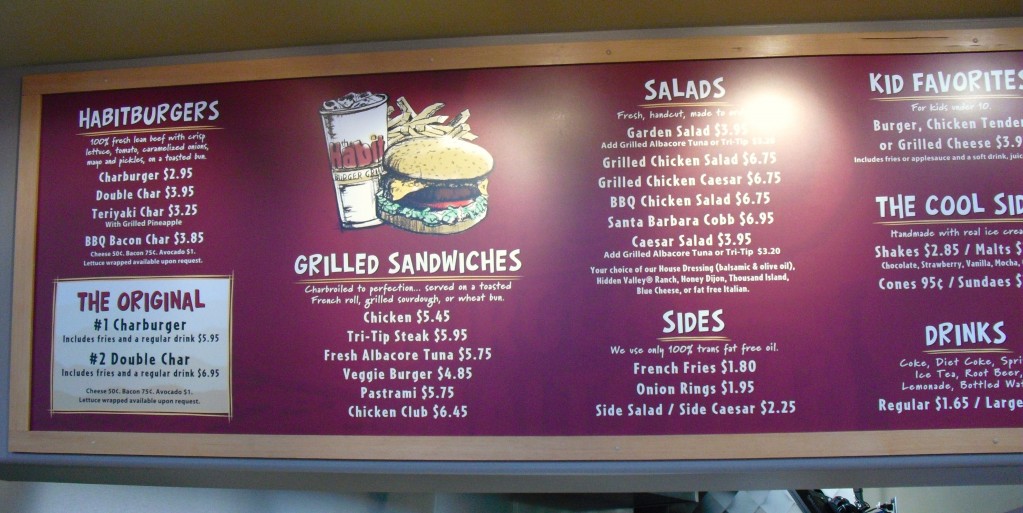 Habit Burger's menu is pretty simple.  Their burgers come in a single or double, with all the trimmings.  They sell fries and onion rings too.  The burgers cost $2.95 to $3.85.
The Santa Ana location has no drive through but it does include a nice outdoor eating area, with overhead heaters that really work.
While at the CityPlace today I also visited some of the other restaurants in their shopping center.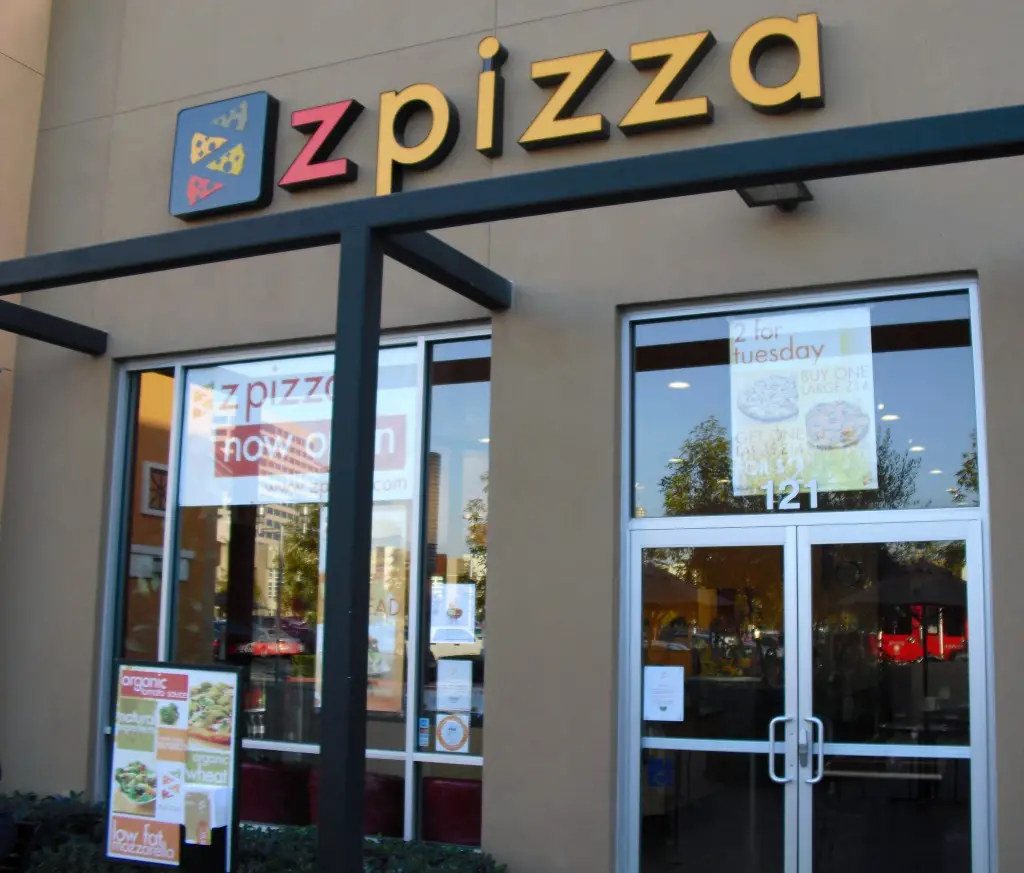 Z Pizza opened up about six months ago.  The franchise owner also owns a popular location in Tustin.
Z Pizza is all about organic dough and cheese and fresh veggies.  The prices aren't cheap!  But the offerings aren't your usual Pizza Hut fare.  One popular pizza, the Provence, includes artichokes.
Z Pizza in Santa Ana is quite busy at lunch.  Things drop off at night, but that is when their delivery business picks up. 
Their lunch specials include two gourmet slices and a drink for $7.  You can also get a salad and a drink for $9.78.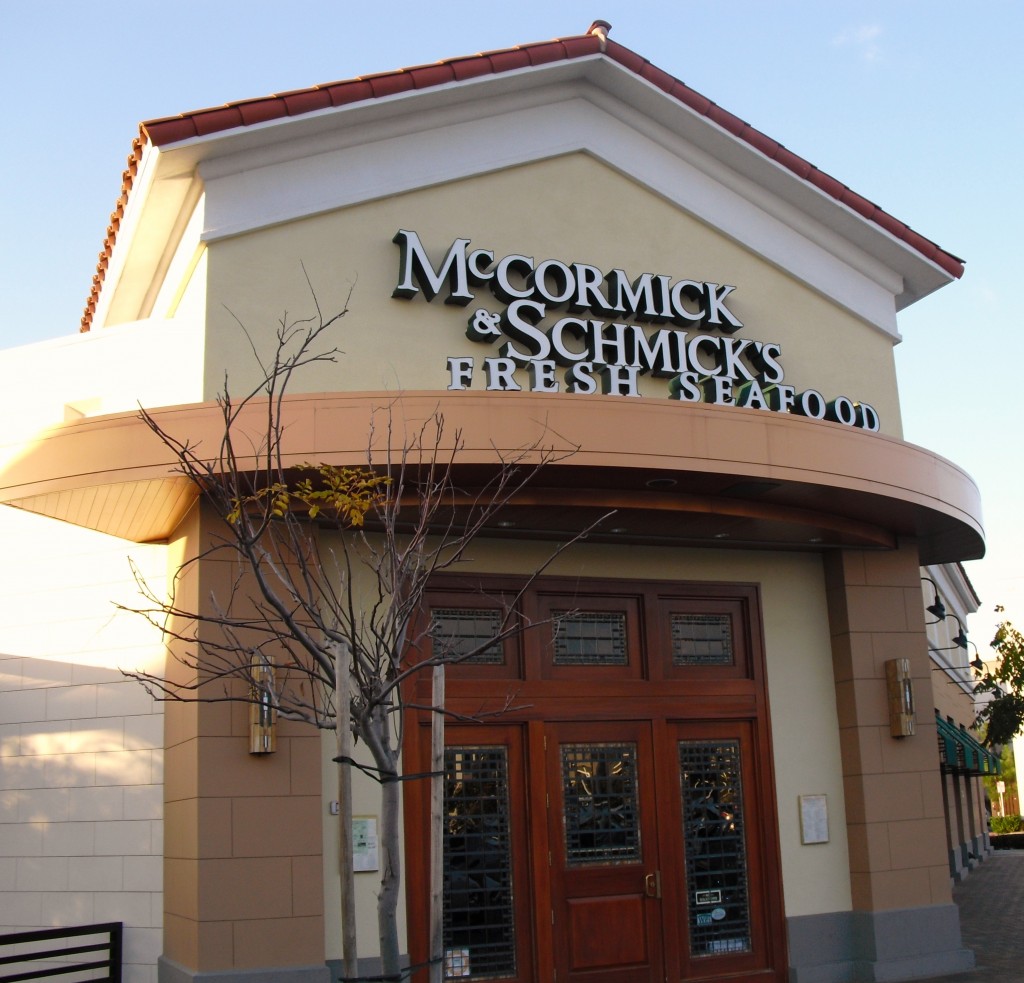 Other restaurants at the CityPlace include McCormick's & Schmick's, which offers fantastic seafood and great Happy Hour meal specials;  Geisha House, which offers a fun, romantic ambience, a great bar, awesome sushi and non-stop music; and the Corner Bakery, which is a popular lunchtime spot.
The CityPlace also includes a Coffee Bean and a PinkBerry.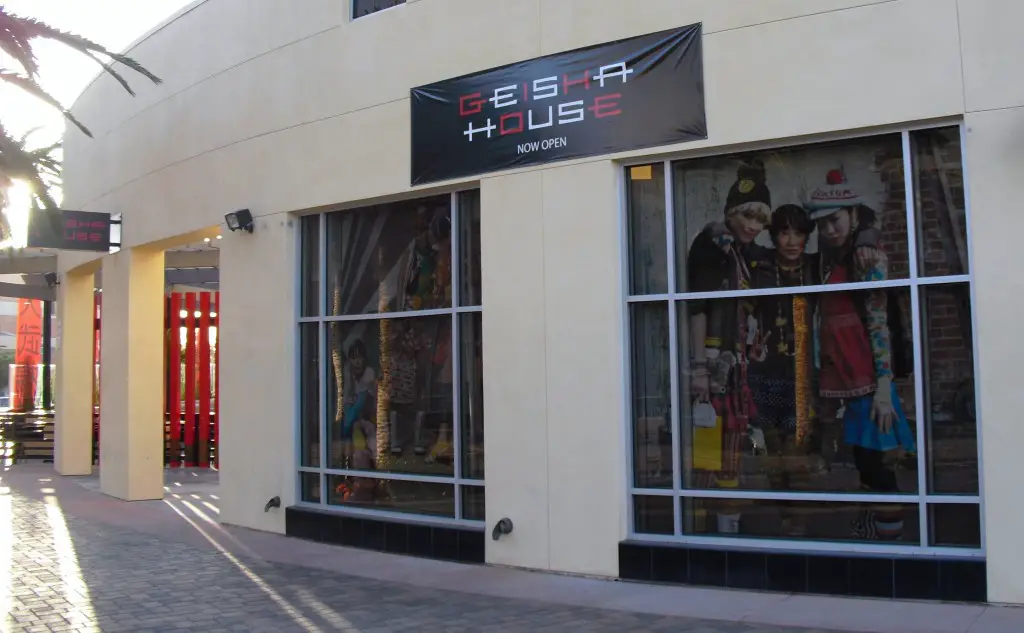 Click here to read about upcoming events at the CityPlace.  They schedule a fun event on the first Friday of every month:
City Place retailers invite you to celebrate the first Friday of every month. Hosted from 7pm – 10pm, First Fridays are an evening for the whole family, complete with complementary appetizers, cocktails, live music, art exhibits, and plenty of great deals on one-of-a-kind buys from our eclectic collection of boutiques and shops. We'll be announcing the next First Friday soon, so stay tuned.
CityPlace is also anchored by a Mother's Market, which features organic food and a great deli with a lot of ready to go meals.