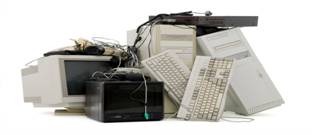 Global e-Recyclers is partnering with the 1st Presbyterian Church of Orange to host a FREE electronic waste collection and recycling event! Go green! It's FREE!  Properly dispose of your electronics and benefit your local community!
Event Date: Saturday, October 22nd, 9 AM – 3 PMLocation: Grand Street Center Parking Lot @ 146 Grand St, Orange, CA 92866**

If you cannot make it to the event on Saturday, we can still accept your electronic waste ahead of time! Please call 562-321-9310 x9002 to set up a drop-off time.
By recycling your electronics, you are promoting environmental responsibility and you will be giving back to your community.
Funds collected from this event will go towards the First Presbyterian Church, and will help them to fulfill their mission to create benevolent partnerships with agencies, organizations and individuals in Orange that promote youth, nurture education and recreation, and build community alliances.
Thank you, Waverly ParadoxCustomer SupportGlobal E-RecyclersTel: 562-321-9310 Ext. 9002Fax: 562-941-3088Email: waverly@globale-r.comWeb: www.globale-r.com