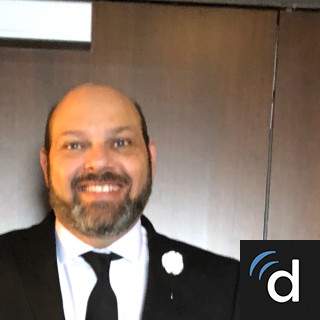 SANTA ANA, California – A former physician assistant at a Fountain Valley medical clinic pleaded guilty today to a federal charge that he conspired to issue and sell prescriptions for oxycodone, a highly addictive opioid painkiller, without a medical purpose, to drug dealers, knowing the drugs would be sold on the street.
Raif Wadie Iskander, 54, formerly of Ladera Ranch, but who now resides in Ennis, Montana, pleaded guilty via videoconference to one count of conspiracy to distribute oxycodone.
to his plea agreement, from 2018 to April 2019, Iskander, who was a licensed physician assistant in California, wrote prescriptions for "patients" he had never met or examined, including an undercover law enforcement officer. Iskander provided to drug dealers multiple paper prescriptions that he had signed, but with the patient names left blank, to be filled in by drug dealers later.
In exchange for cash, Iskander wrote fraudulent oxycodone prescriptions for co-defendants Johnny Gilbert Alvarez, 40, a.k.a. "M.J.," of Santa Ana, and Adam Anton Roggero, 37, of Costa Mesa, who sold the prescribed drugs on the street as well as to an undercover officer, according to the plea agreement.
Iskander admitted he knew that the oxycodone filled from the prescriptions would be sold to drug customers who were not using the oxycodone for legitimate medical purposes and whom defendant had never met or examined.
United States District Judge James V. Selna has scheduled an April 26, 2021 sentencing hearing, at which time Iskander will face a statutory maximum sentence of 20 years in federal prison.
Roggero pleaded guilty on October 20 to one count of conspiracy to distribute oxycodone. Alvarez is scheduled to go to trial on March 9, 2021.
This matter was investigated by the Drug Enforcement Administration, the Costa Mesa Police Department, and the California Department of Health Care Services.
This case is being prosecuted by Assistant United States Attorney Rosalind Wang of the Santa Ana Branch Office.