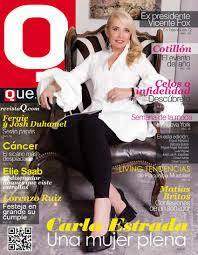 City of Santa Ana,  Downtown Orange County
Community Alert: Renowned Mexican Television Producer Carla Estrada will be the Grand Marshal for this Year's Fiestas Patrias Parade
SANTA ANA, CA (September 12, 2013) – This Sunday, September 15th, 2013 the annual parade celebrating Mexican Independence Day will kick off at 4:00 p.m at the corner of Main and 15th St. in the City of Santa Ana. Renowned Mexican television producer Carla Estrada will be the Grand Marshal for this year's Fiestas Patrias parade.
Ms. Estrada, a star of the telenovela industry and now producer of her own Televisa daily show Hoy!,is an extraordinary woman, dedicated to her craft and her public. As one of the first women television producers in Mexico, she is considered an icon in the industry.
Ms. Estrada has worked on the production of telenovelas and other entertainment programs for the Televisa media company for more than 30 years. Notable among her productions are such telenovelas as "Quinceañera" in 1987 starring Adela Noriega and Ernesto Laguardia, "Los Parientes Pobres" in 1993 with Lucero and Ernesto Laguardia, "Amor Real" in 2003 and "Sortilegio" in 2009.
Notably, Ms. Estrada is a woman with a purpose. Through her telenovelas and her association with Fundacion Televisa, she helps endow a variety of social causes.
Ms. Estrada is an innovator, a leader, and an inspiration to many of us for her dedication, passion, commitment, and professionalism. It is an honor to have her lead the Fiestas Patrias parade as Grand Marshal.
###