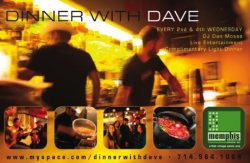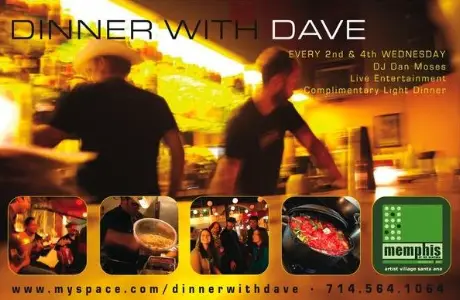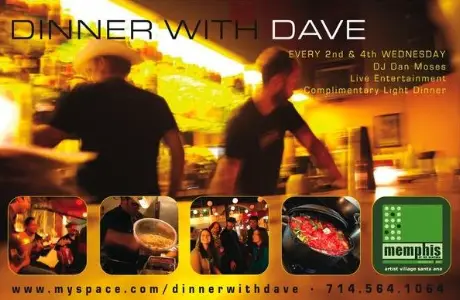 You can have dinner with Dave Mau once again, with Desperate Strangers headed in from Huntington Beach, tonight at the Memphis, in Santa Ana. Dave is going to make a nice pasta course too! Good music, friends and food, come on down.  As always, for free. 21 and over.
Featuring DJ Dan Moses, Live Music and a complimentary light dinner!
Today at 9:00pm – Tomorrow at 12:00am
Location: Memphis at the Santora
201 N Broadway
Santa Ana, CA
Click here to RSVP on Facebook.