Juan Rodriguez, a 43-year-old man from Costa Mesa, was killed and his 9-year-old daughter was critically injured in Santa Ana when their car crashed during a police pursuit this Sunday, July 23, according to the O.C. Register.
SAPD police officers responded when they got a call about a man pointing a gun at a security guard during a fight at Mariscos Hector #2, located at 1208 E. McFadden, at Standard Avenue, according to the SAPD.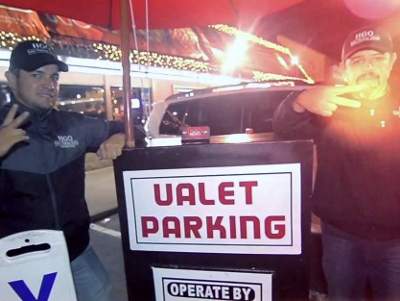 The suspect fled from the restaurant at about 10:20 p.m. SAPD police officers saw his car going south on Grand Ave., from Edinger Ave. He refused to pull over when they tried to stop him. At that point he turned off his car's headlights and kept fleeing from the police.
The suspect then drove to Warner Ave. and headed westbound at speeds of up to 85 mph. Police officers who were in pursuit lost sight of his car near Warner Ave. and Bristol Street only to find out that he had crashed the car into an Edison power pole and a wall at the 1800 block of West Warner Avenue.
When the police officers approached the wrecked vehicle they find that the suspect was dead – and his 9-year-old daughter was trapped in the back seat.
OCFA firefighters spent a half hour cutting the girl from the car – while contending with live wires from the damaged power pole, according to the SAPD.
The little girl ended up at Children's Hospital of Orange County where she was deemed to be in critical condition.
The police searched the suspect's vehicle and found $13,000 in cash, a half a pound of unidentified drugs and a gun. They also found a purse belonging to the injured child's mother. The police do not know where the mother was at the time of the police pursuit.
This incident happened in Santa Ana's Ward 1 which is represented by Councilman Vince Sarmiento.